Interests include surfing, sailing, cycling, hill walking, and motorbikes.
Surfing.
I have a variety of surfboards. The four I use the most are an expoxy 7'3'' Superfish quad finned surboard by Global Surf Industries, a 7'2" board by Wayne Lynch, a 7' 6" fibreglass McTavish, and an 8' epoxy board by Geoff MCoy.
My main local surfing spot is the reef at Watermans commonly called "Grabbers".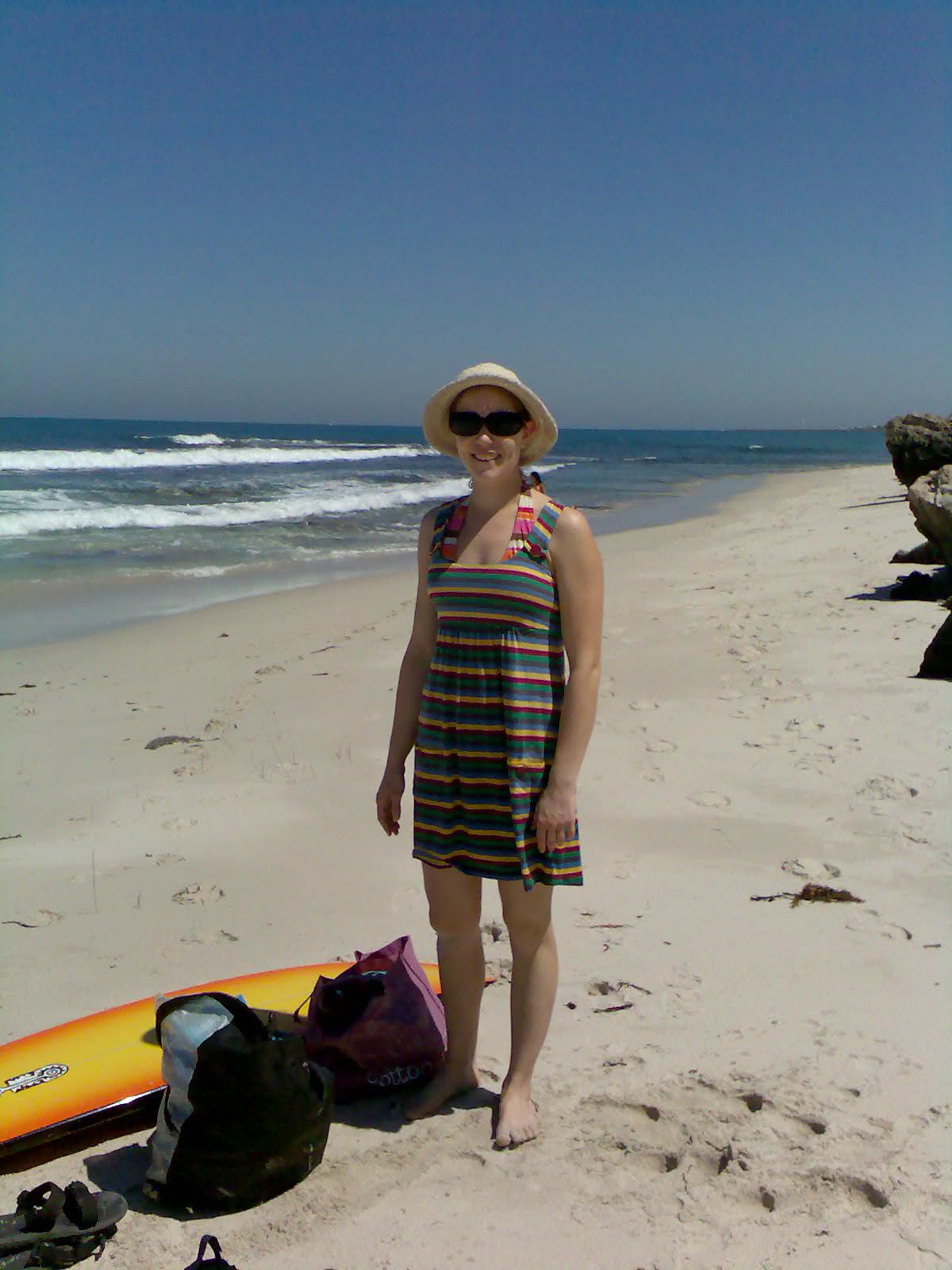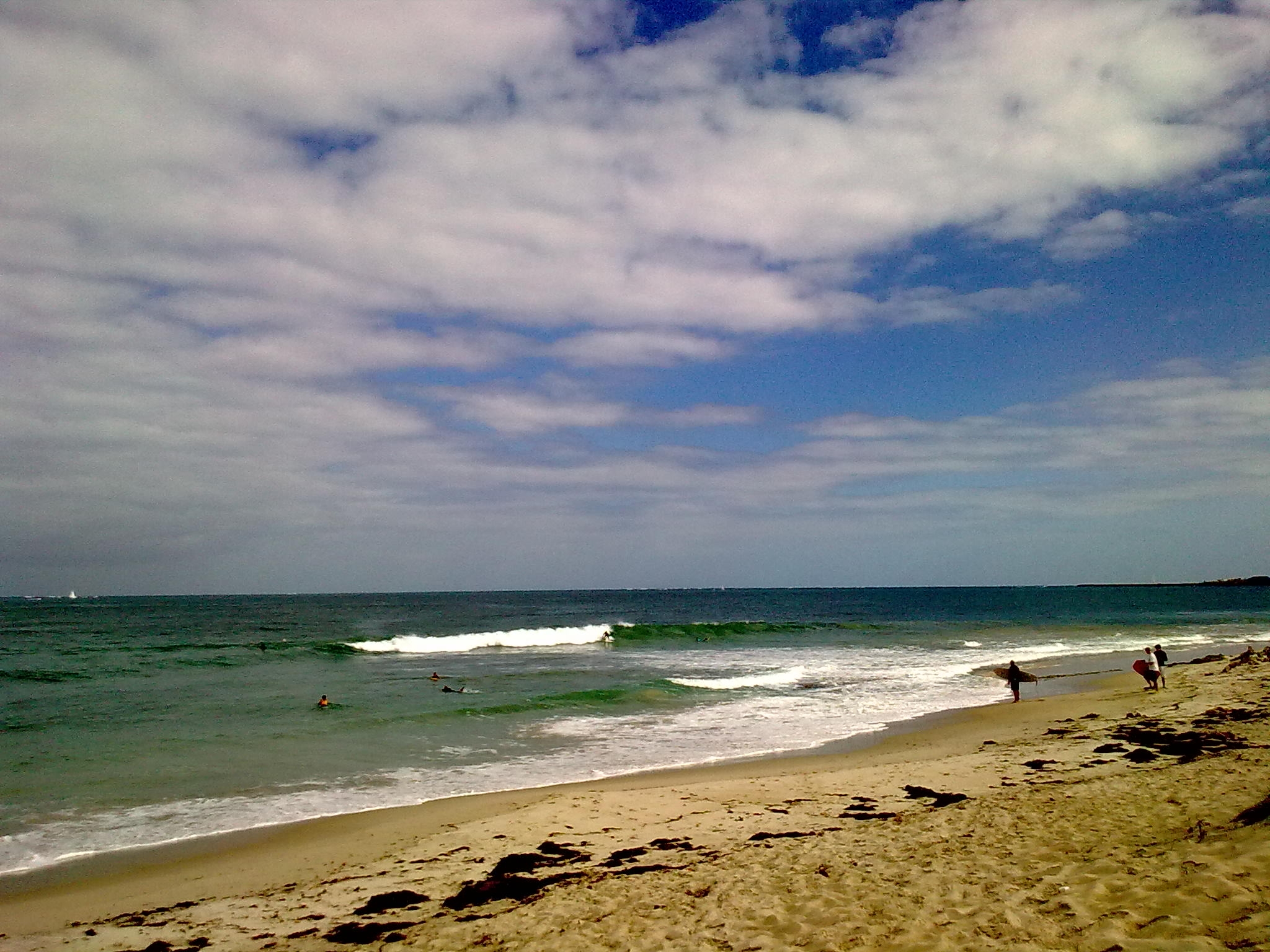 One of my daughters and my Wayne lynch 7' 2". Grabbers.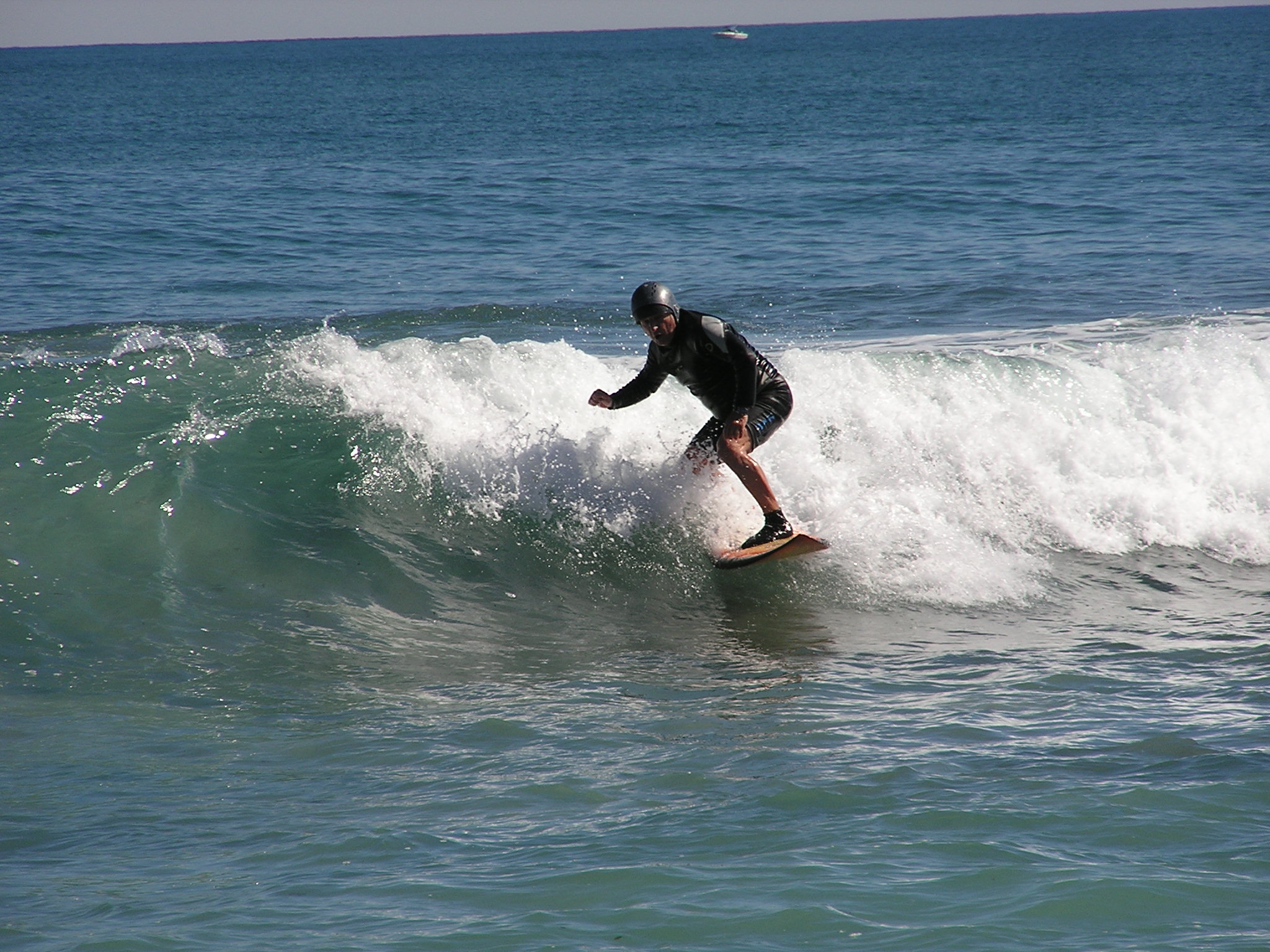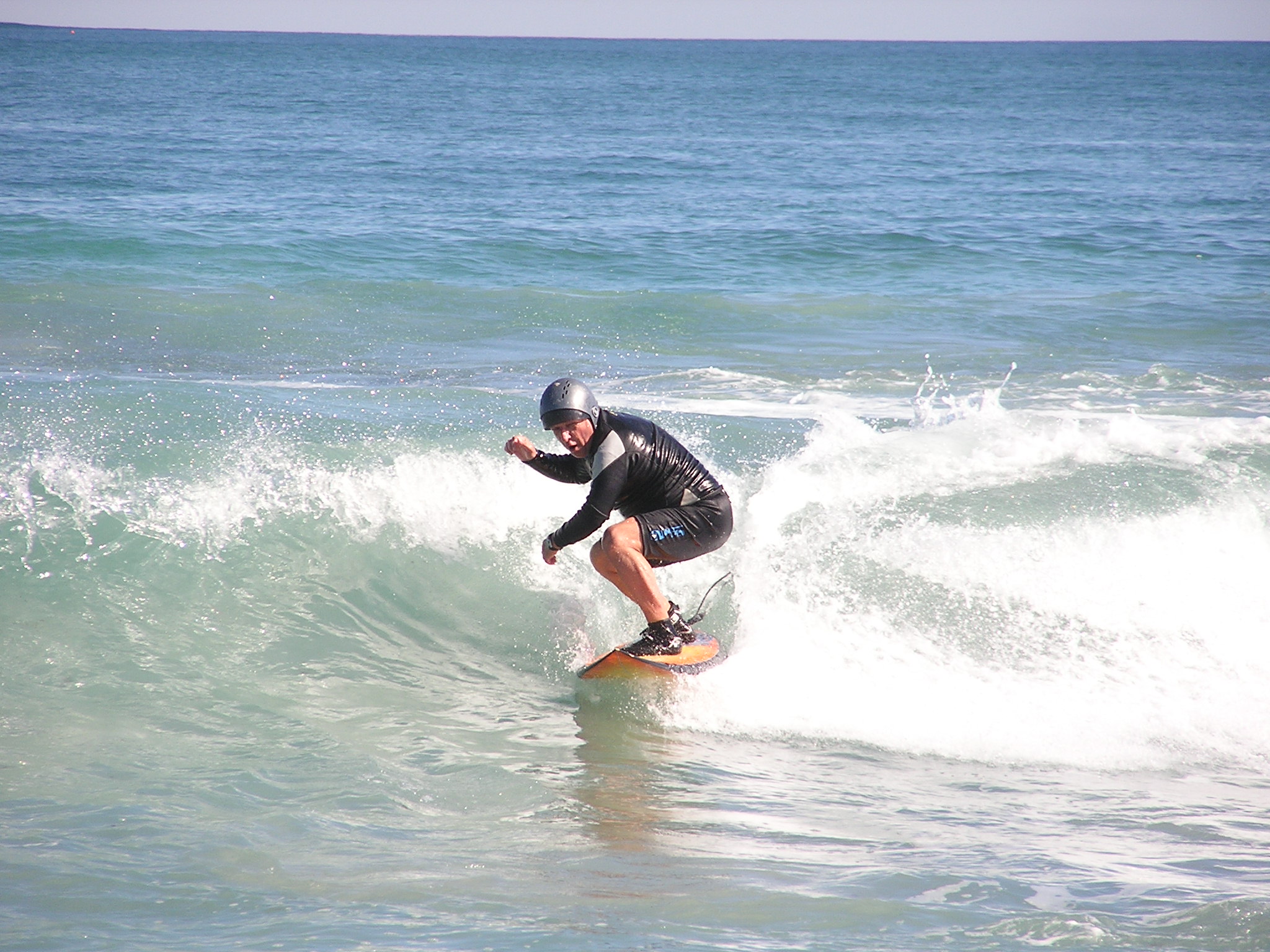 Enjoying small waves at Grabbers August 2010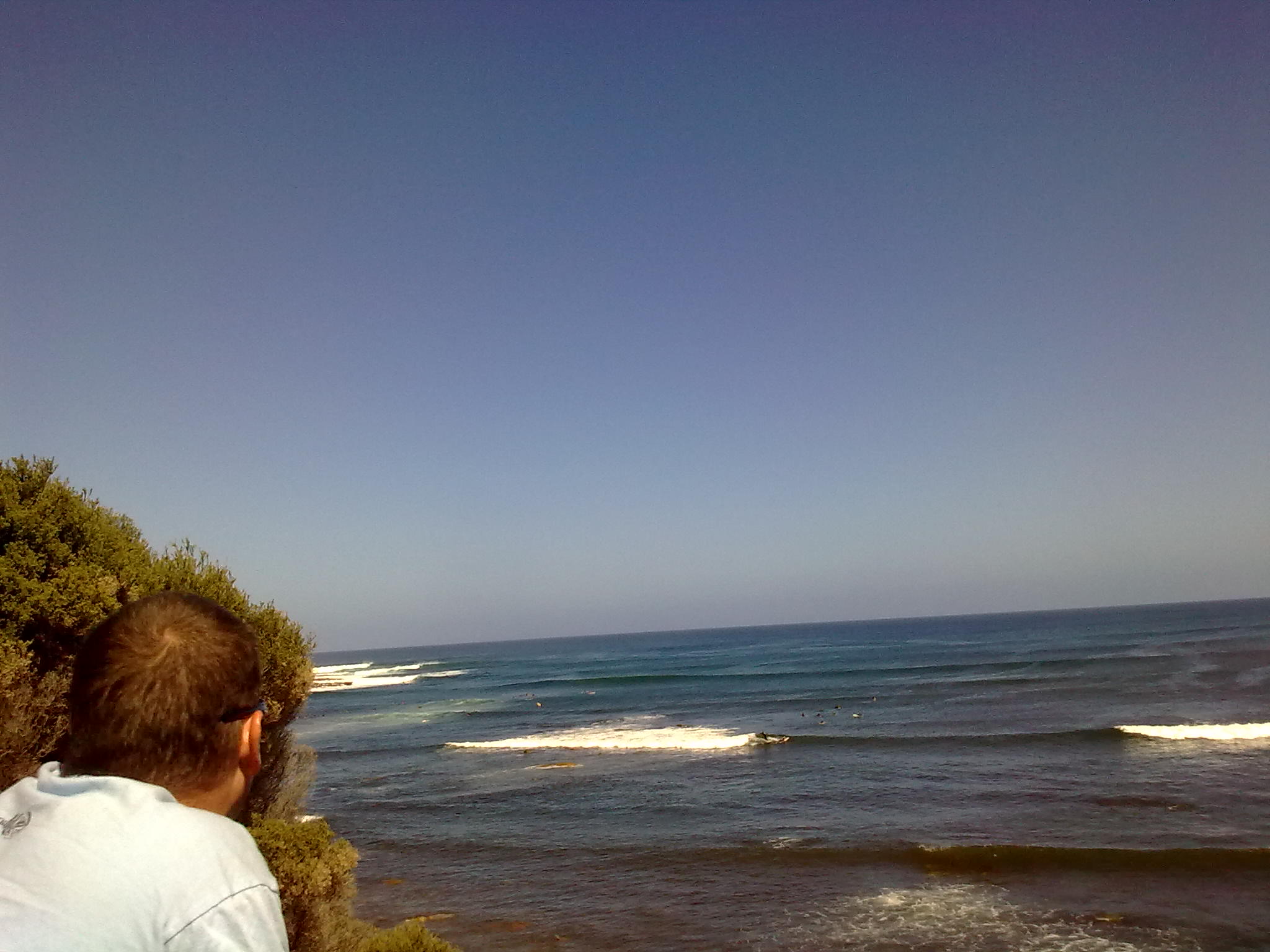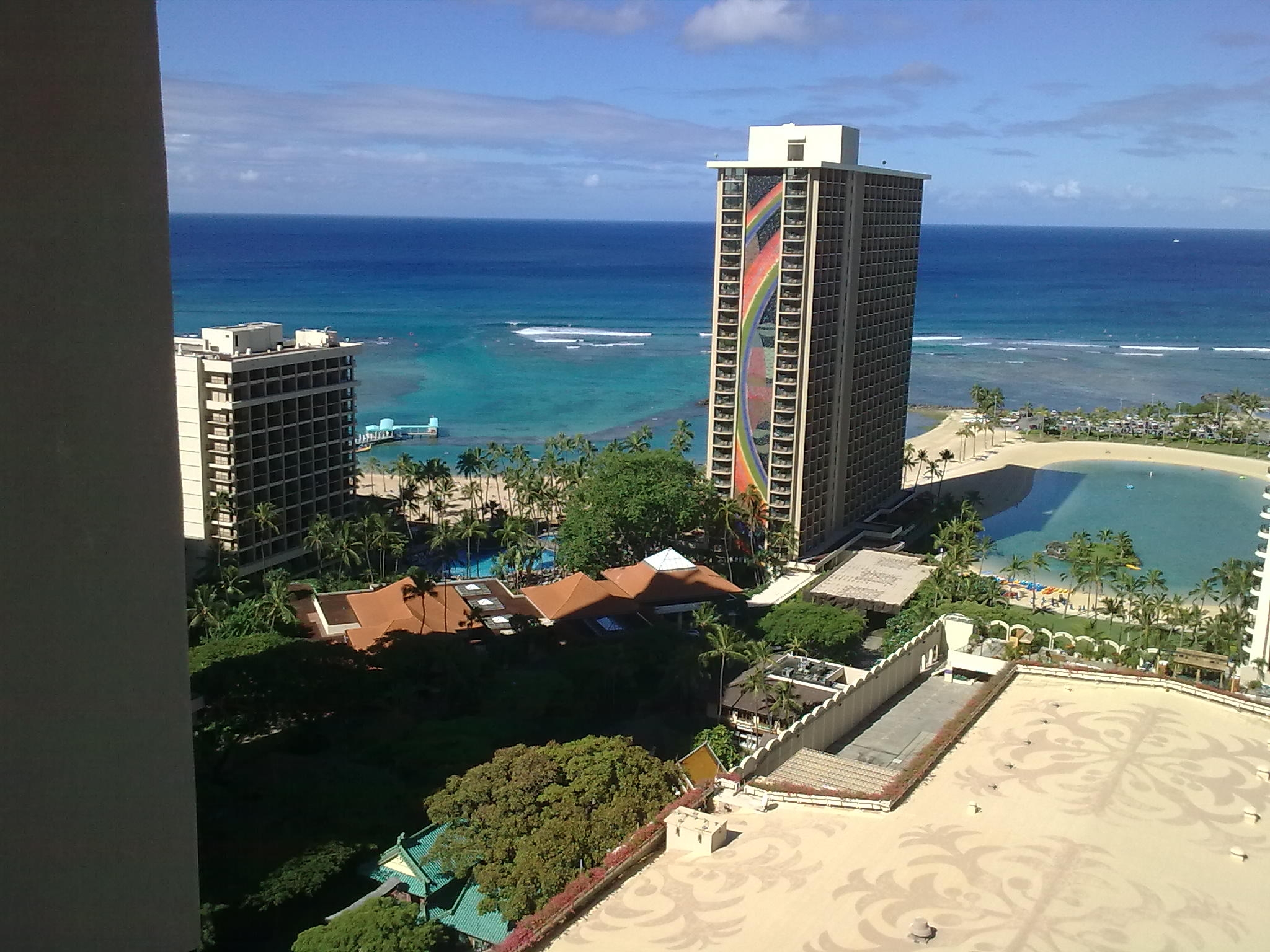 "Huzzas" Cowaramup Bay. Fun waves in Waikiki Hawaii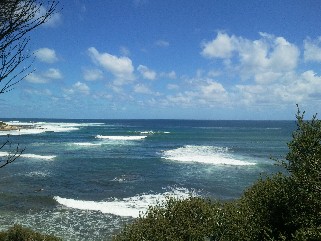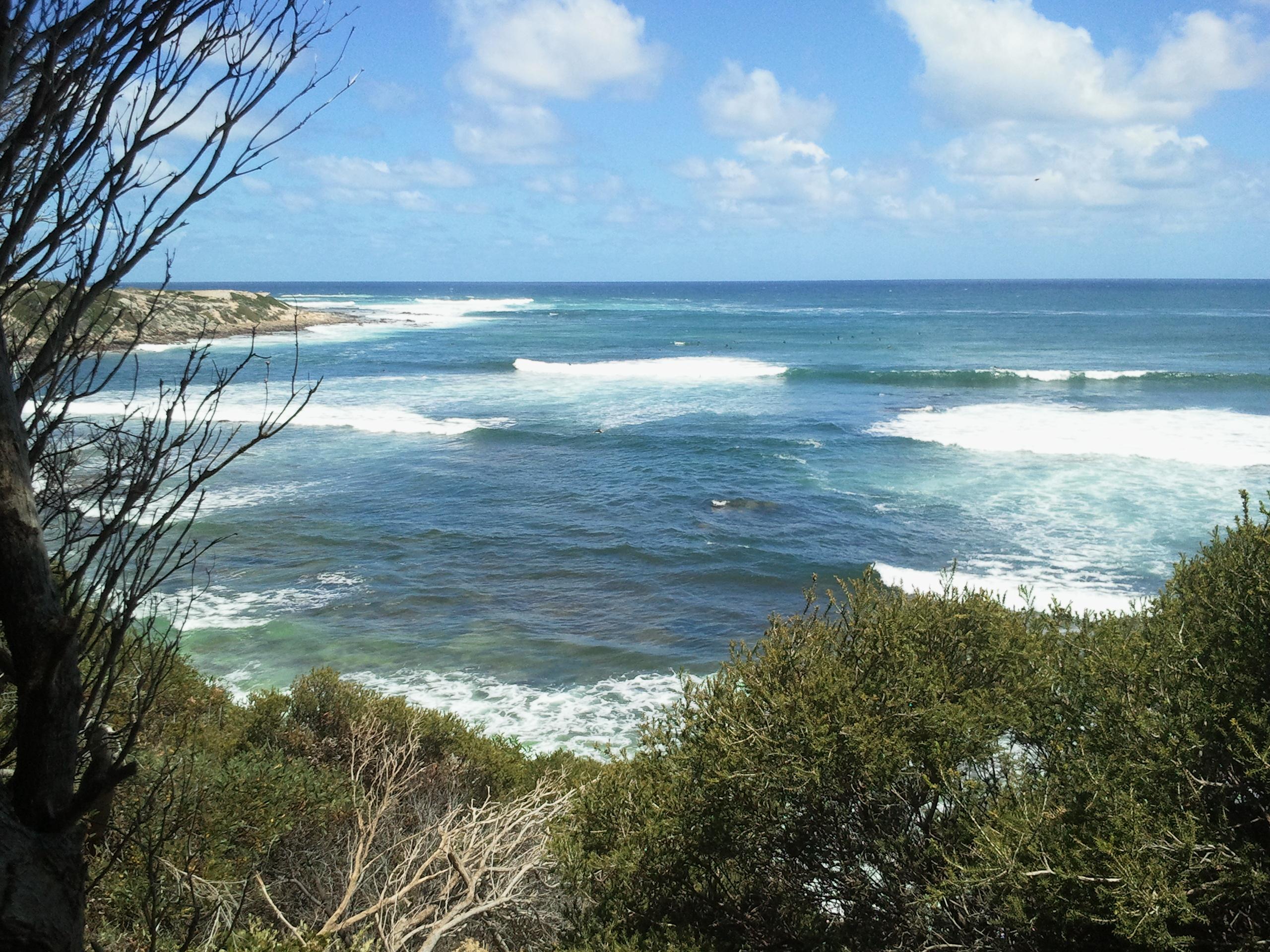 Huzzas Jan 6th 2011 (a fun day with a 3 metre swell)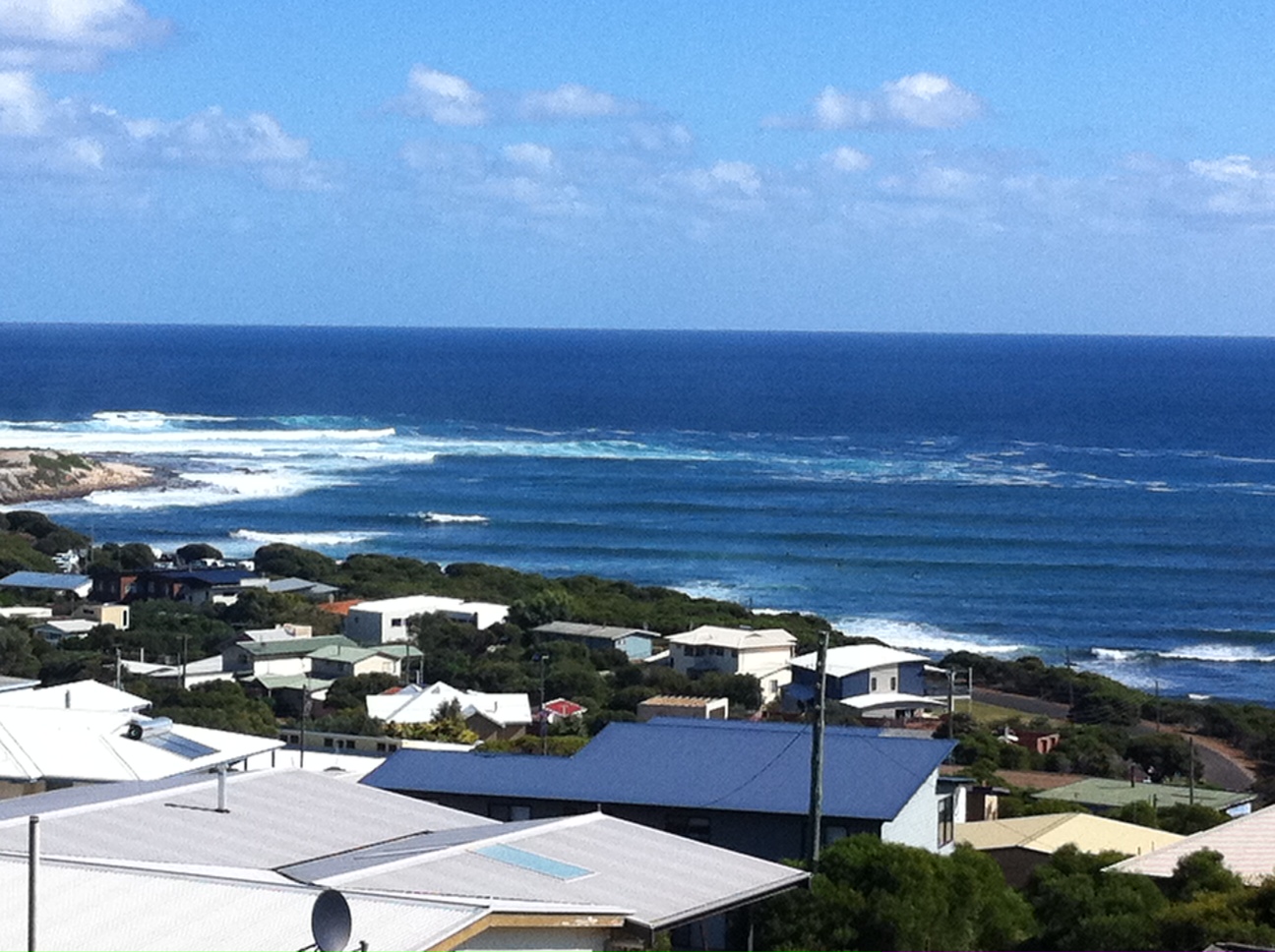 Huzzas April 2011 (courtesy of Ray Boffey
Taj Burrow at Northpoint January 5th 2013
See Video of Taj Burrow's double tube Taj Burrow Northpoint tube WA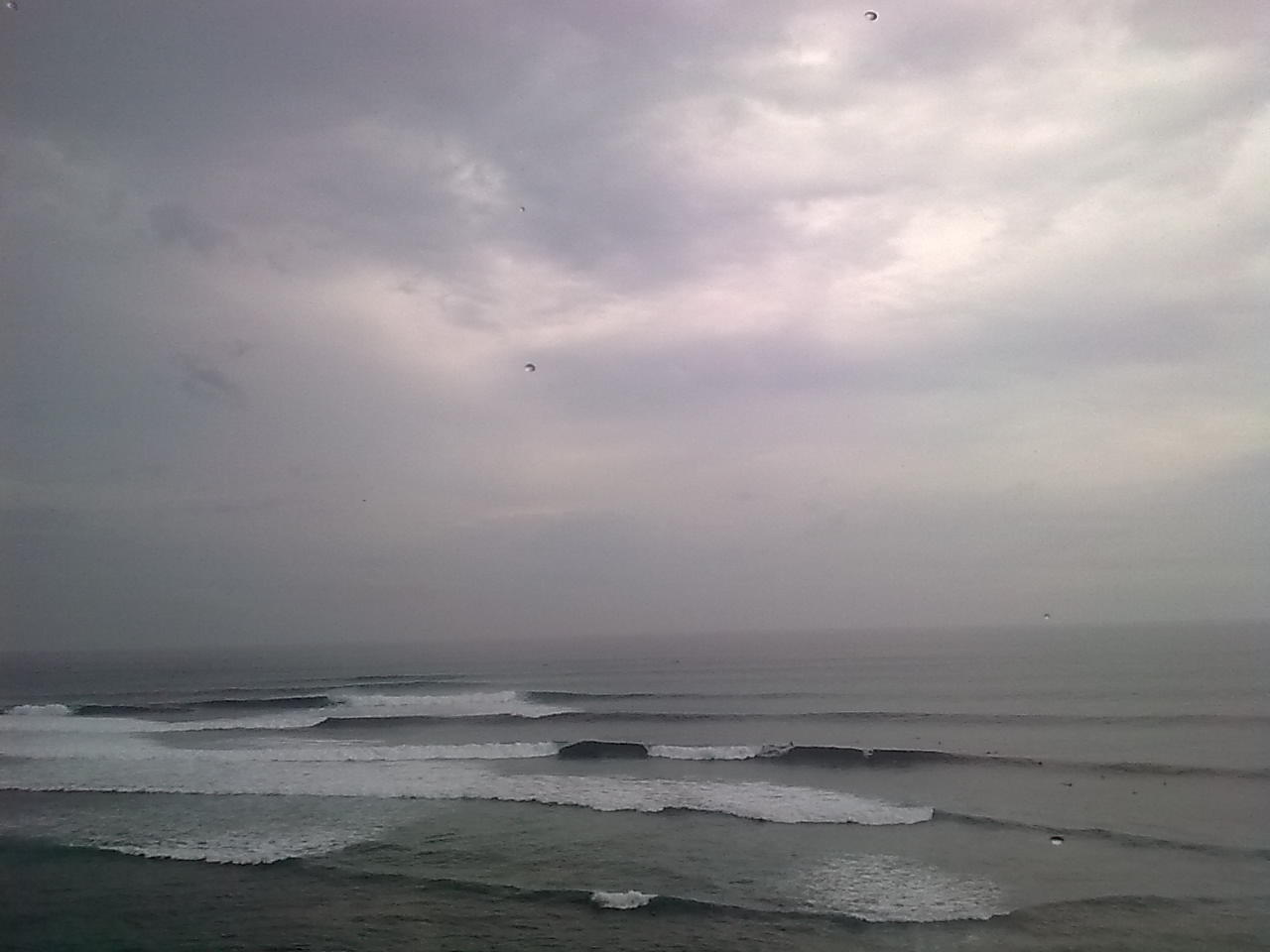 Uluwatu Bali October 2010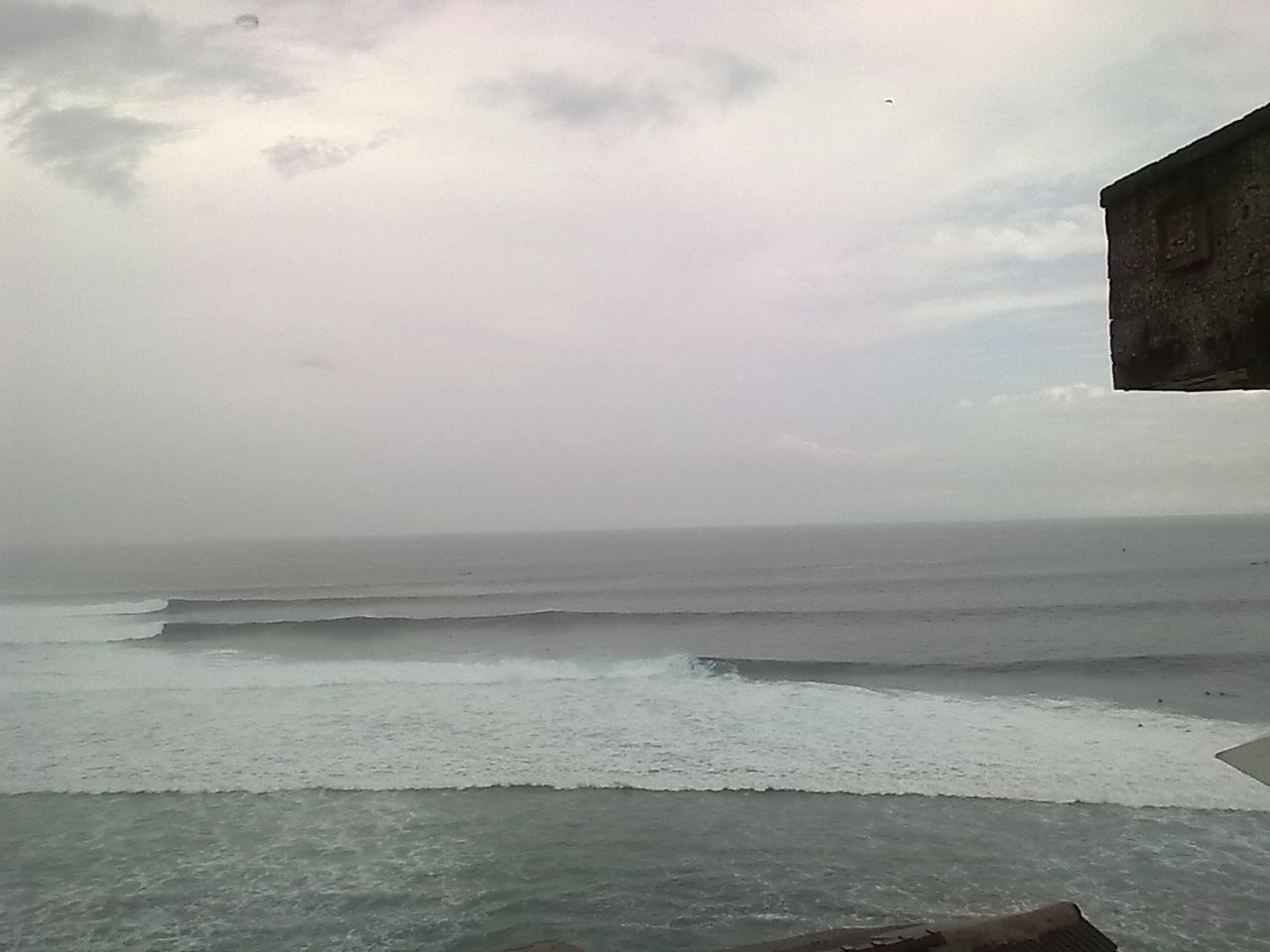 Uluwatu Bali October 2010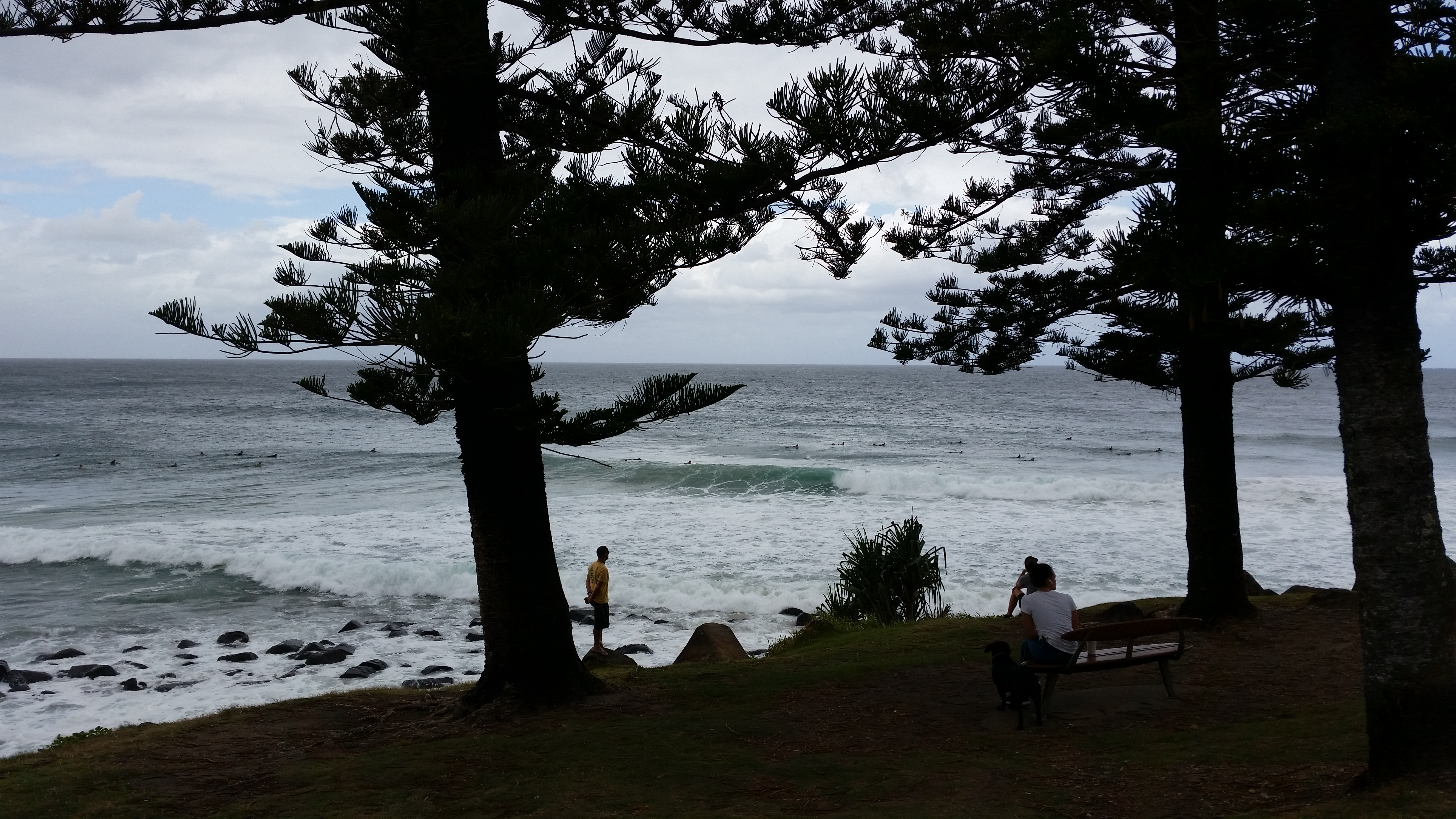 Burleigh Heads, December 2015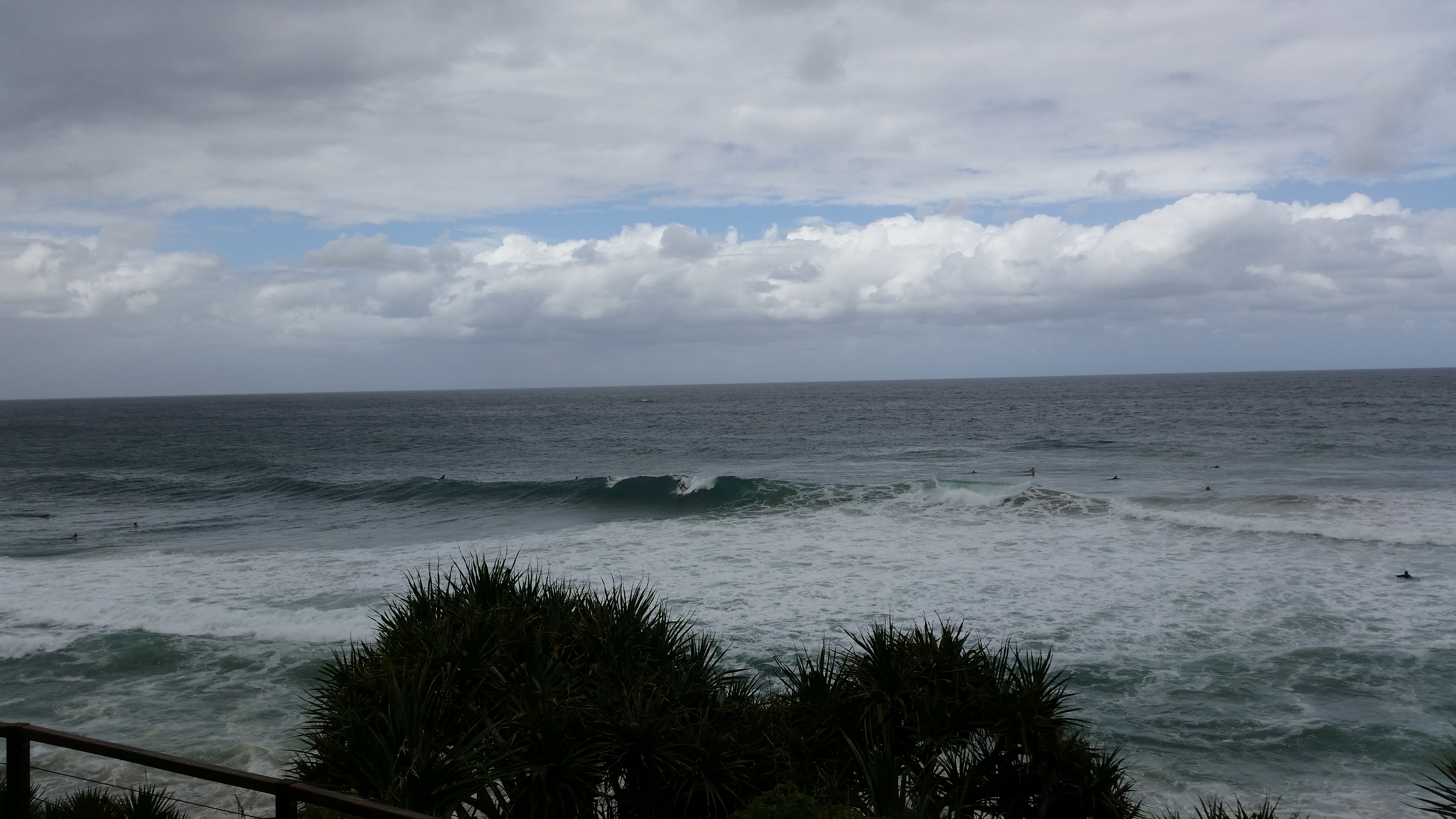 Burleigh Heads, December 2015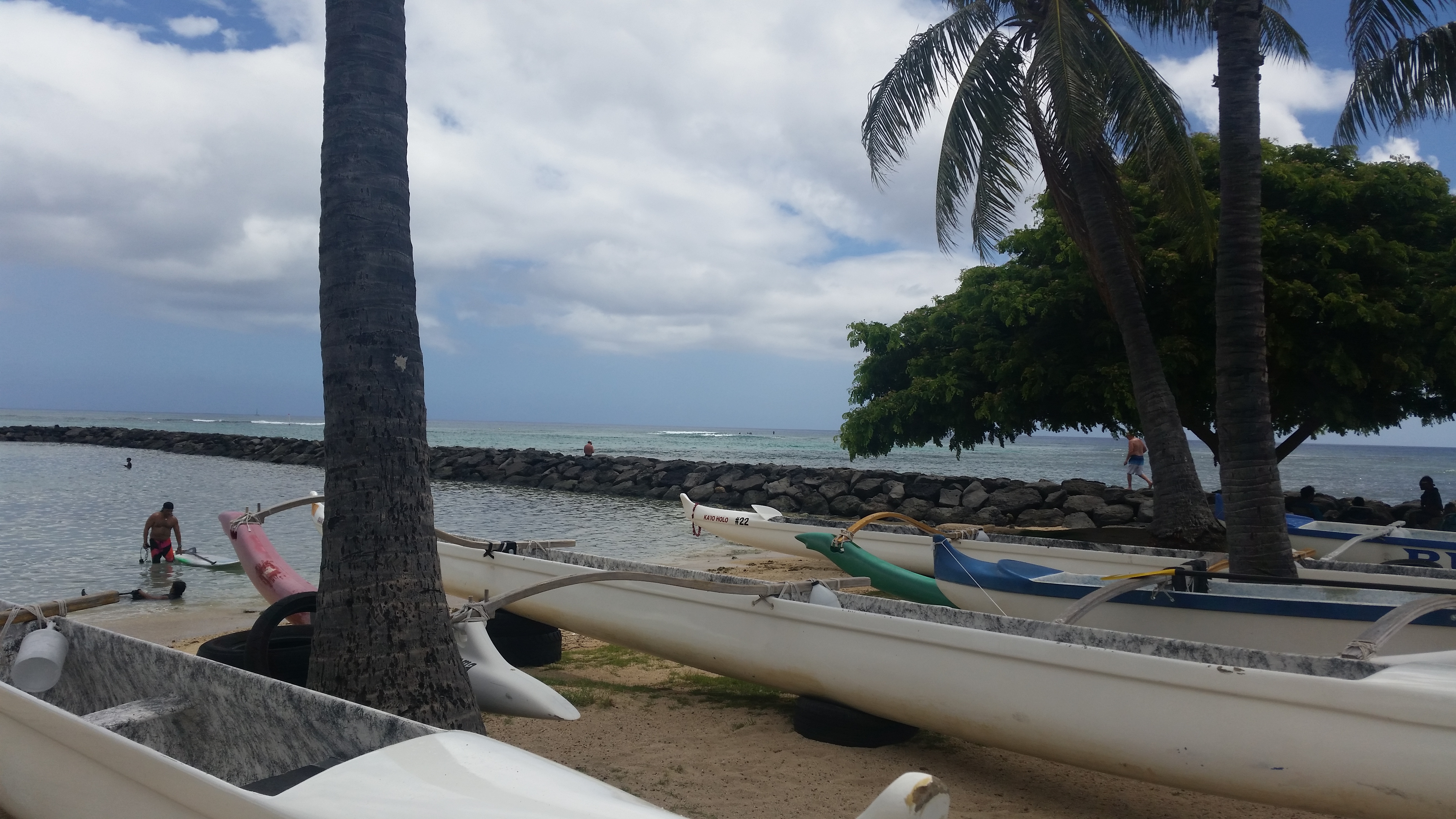 Kaisers Surf break, Waikiki, Hawaii, September 2016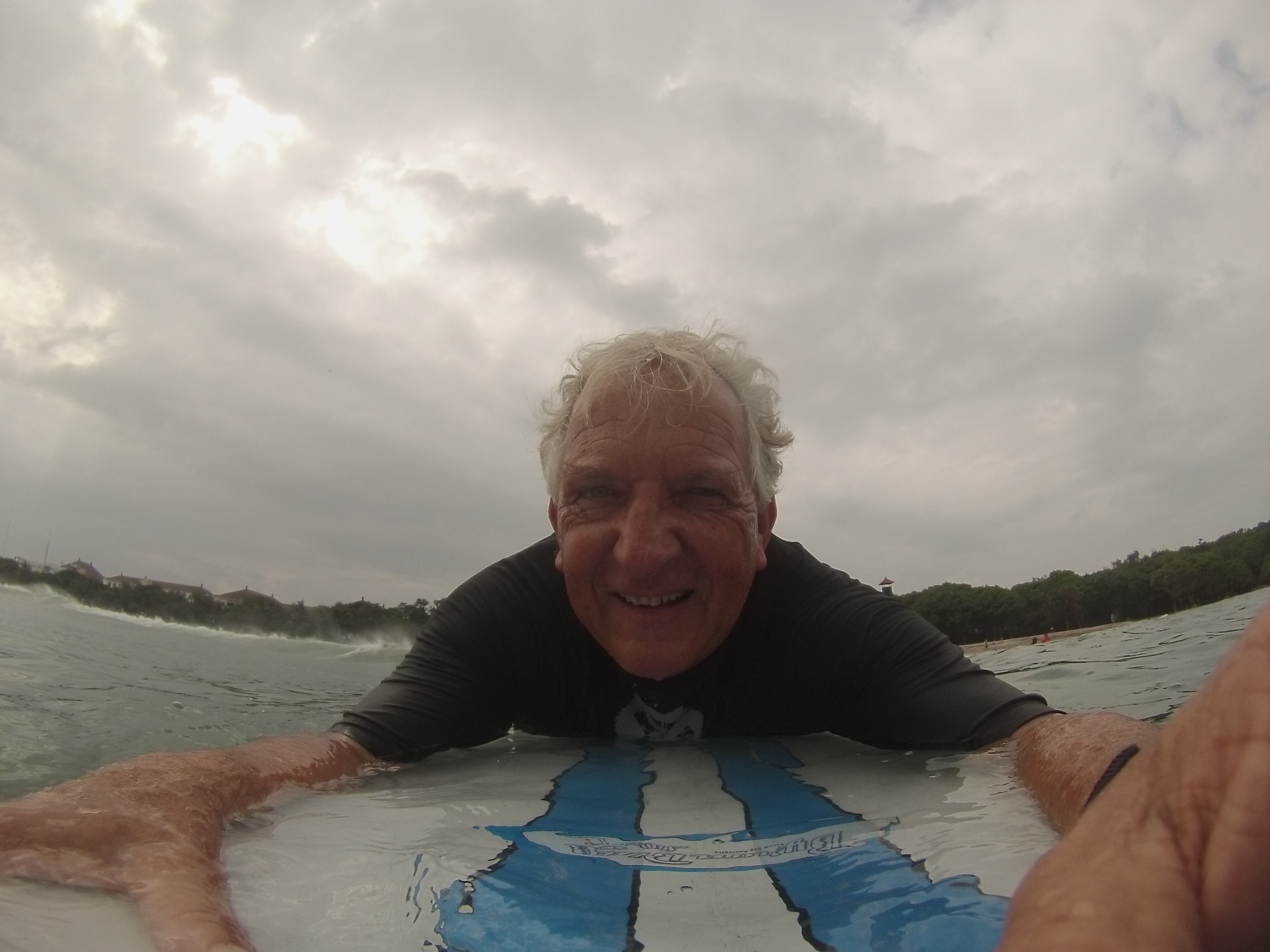 Kuta, Bali, May 2018
Six years ago as a surfing project I converted an old Mitsubishi express van into a camping van for surfing trips. At the beginning of 2015 I replaced this with a Ford Econovan similarly converted.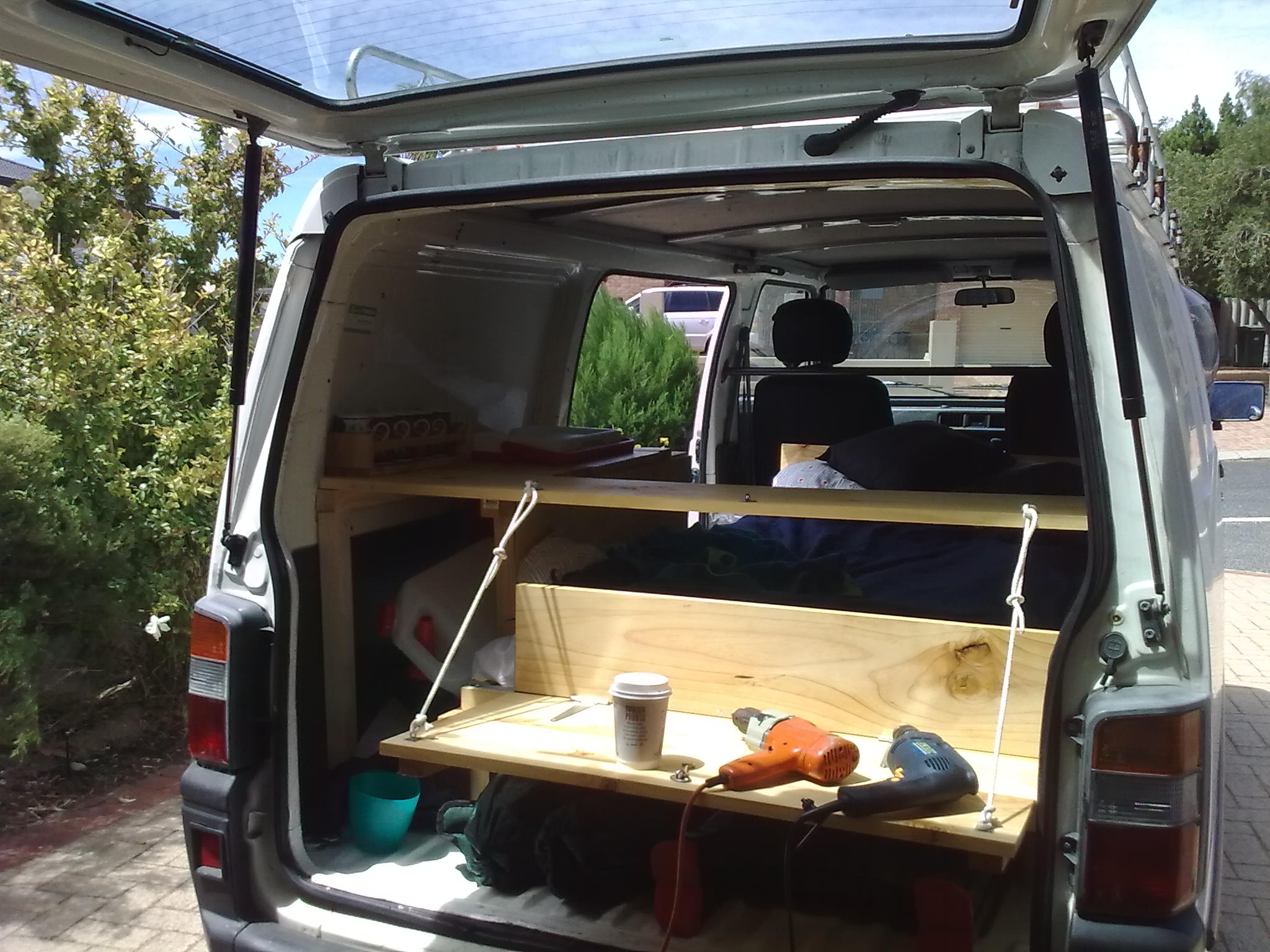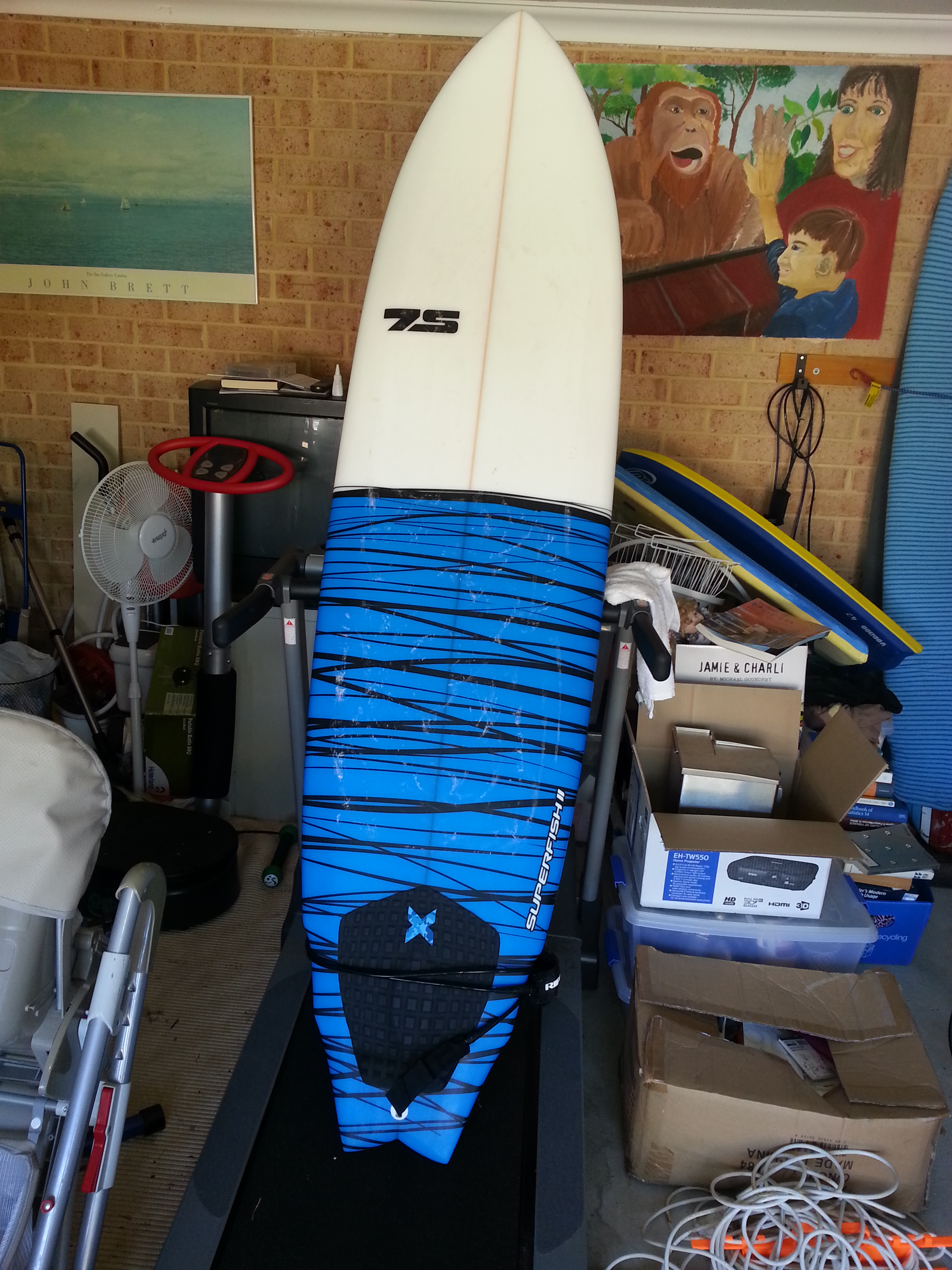 Sailing

I started sailing with a 24' marine ply/glass Vandestadt which I had for 9 years. This was an excellent low cost good seaboat but age caught up with the deck. I then had for several years a lovely old Len Randall designed 30' yacht built by Stephen Ward from huon pine, jarrah with a teak cockpit. However, the maintenance was continuous, it had broken ribs, (the result of some previous misguided modifications by a former owner) and it leaked constantly. I reluctantly sold it and replaced it with a 25' fibreglass tophat. A good sea boat and lower maintenance but not as racey or as fun to sail as the Randall.

< P>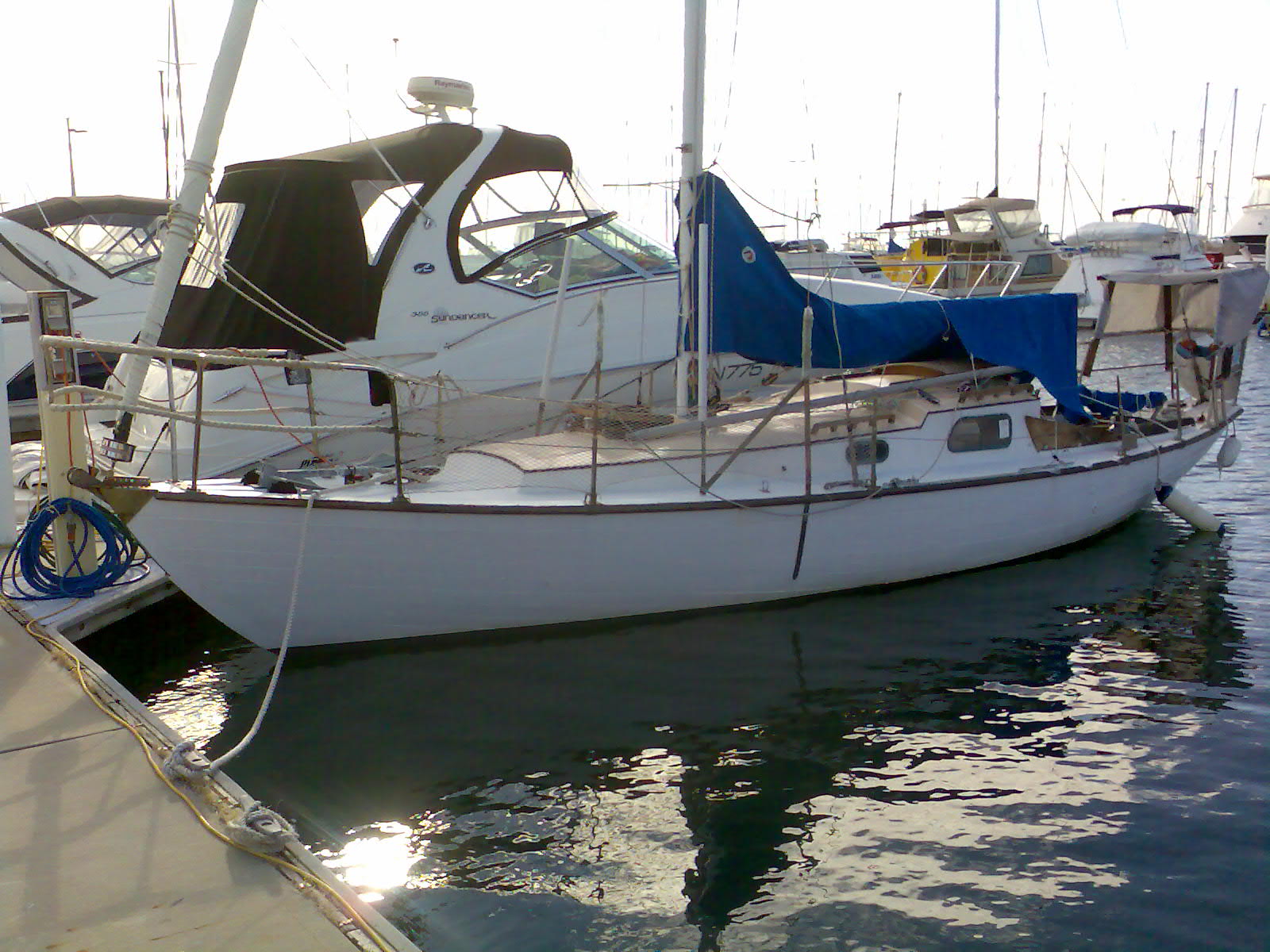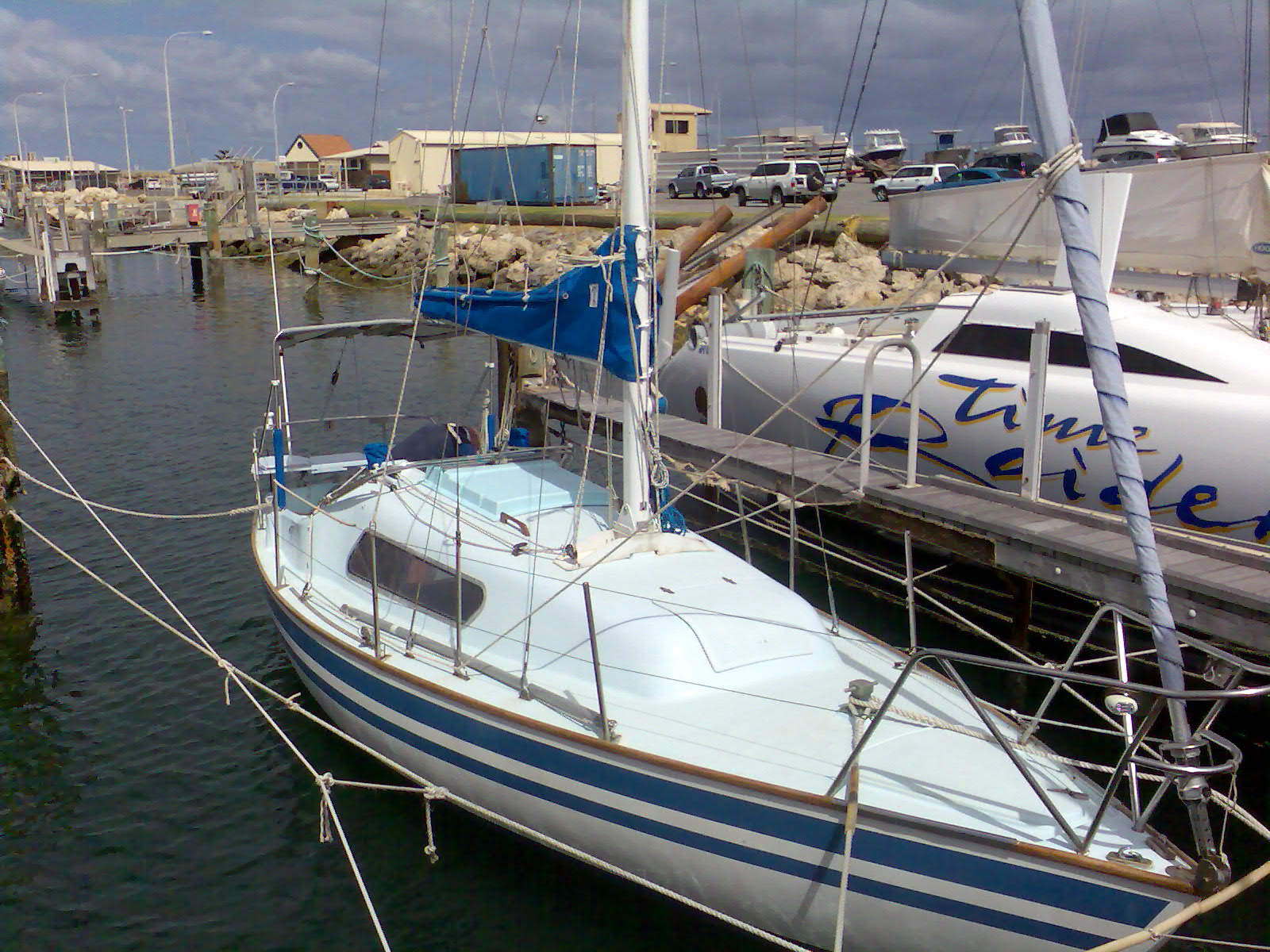 Susanmarie the 30' Randall. Whimsy the 25' tophat.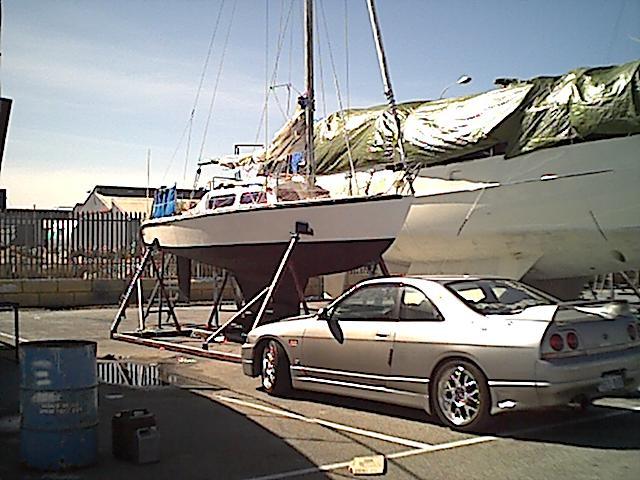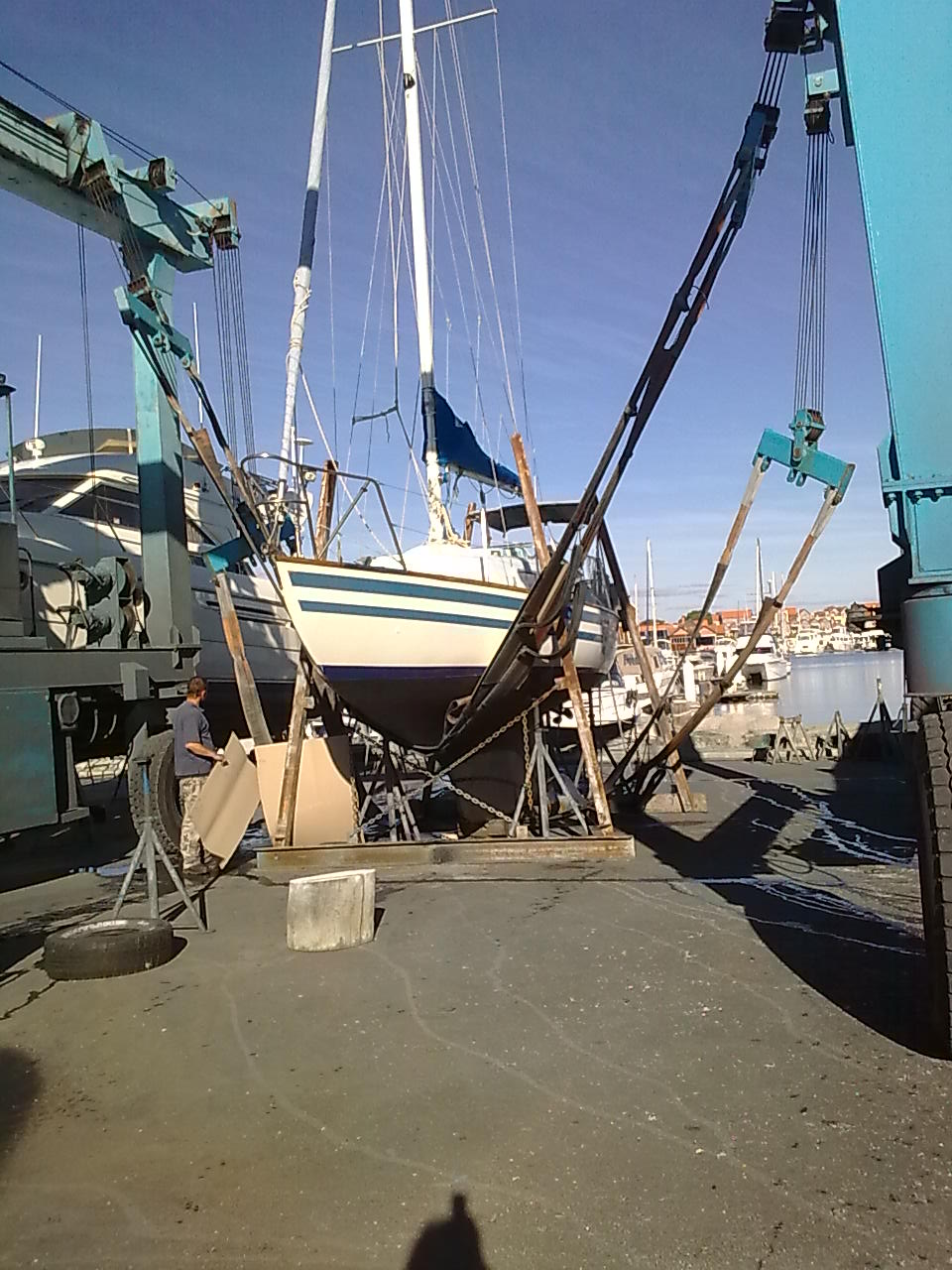 The 24' Vandestadt - great design with hard chines. Whimsy being lifted.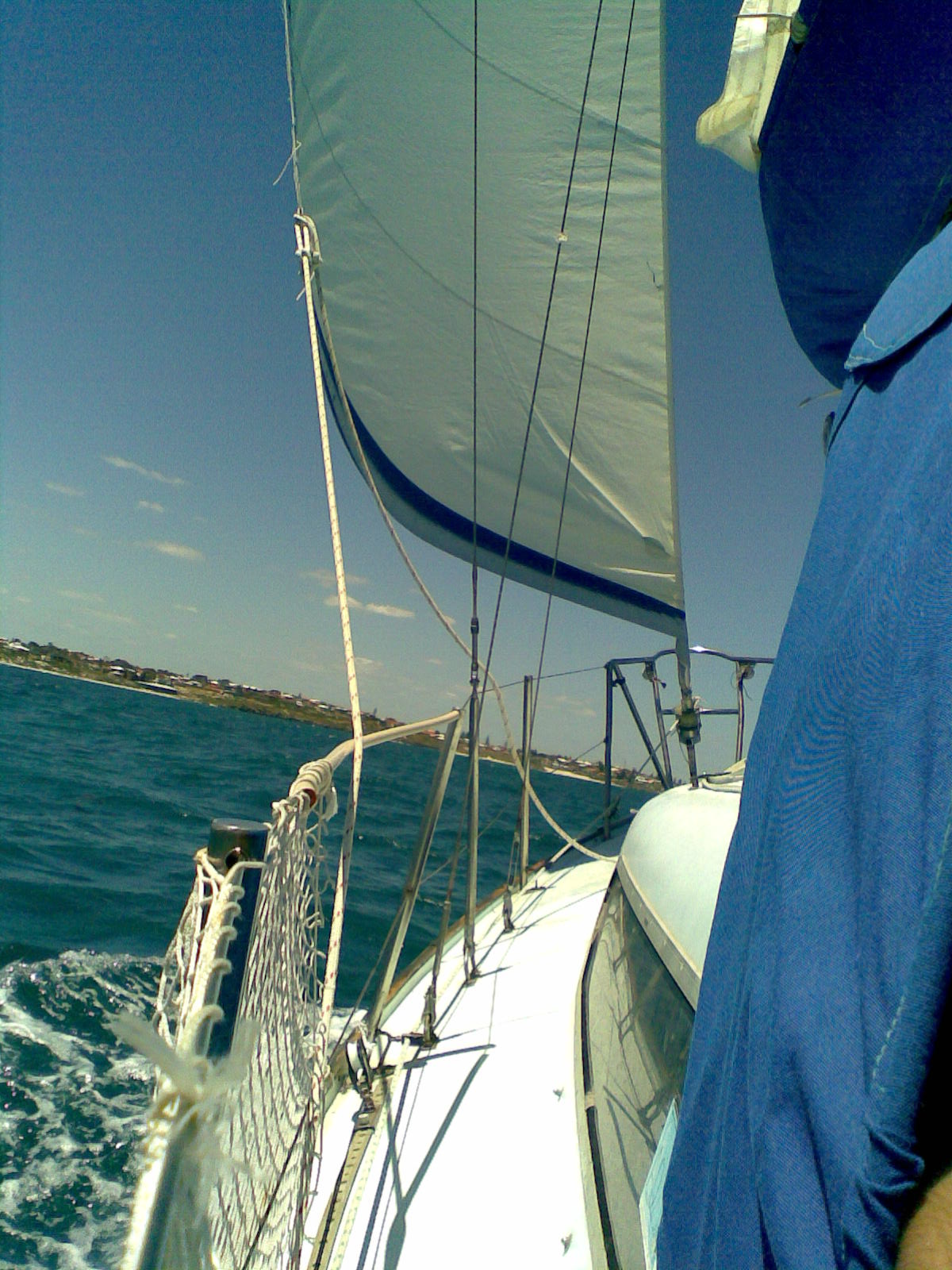 Whimsy sailing by Sorrento, November 2010. In 2015 sold Whimsy and purchased Snitch, an old 20' Red Witch yacht which I refurbished. I joined South of Perth Yacht club in September 2015 and started crewing in races there. The Redwitch was fun but very small inside.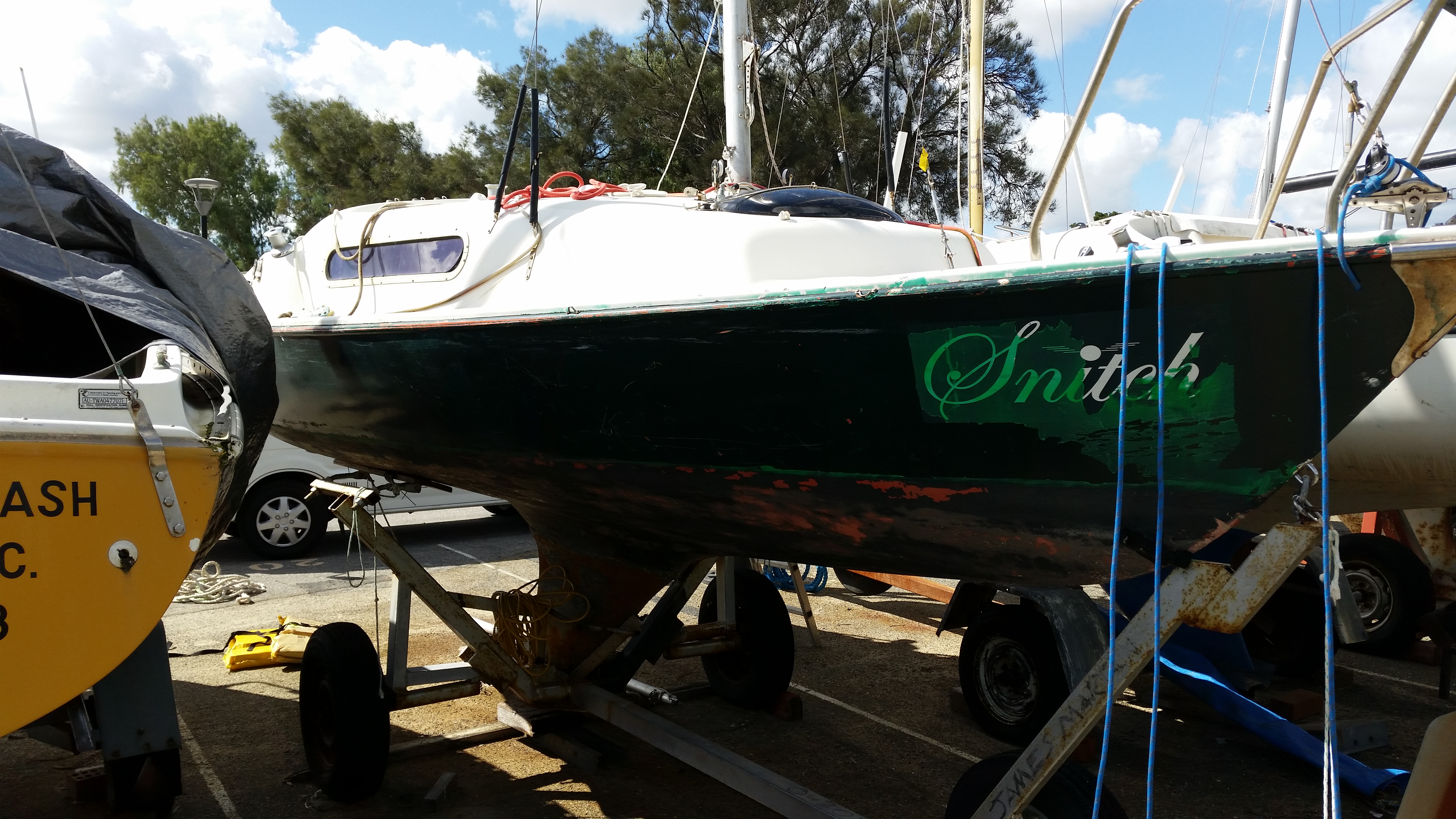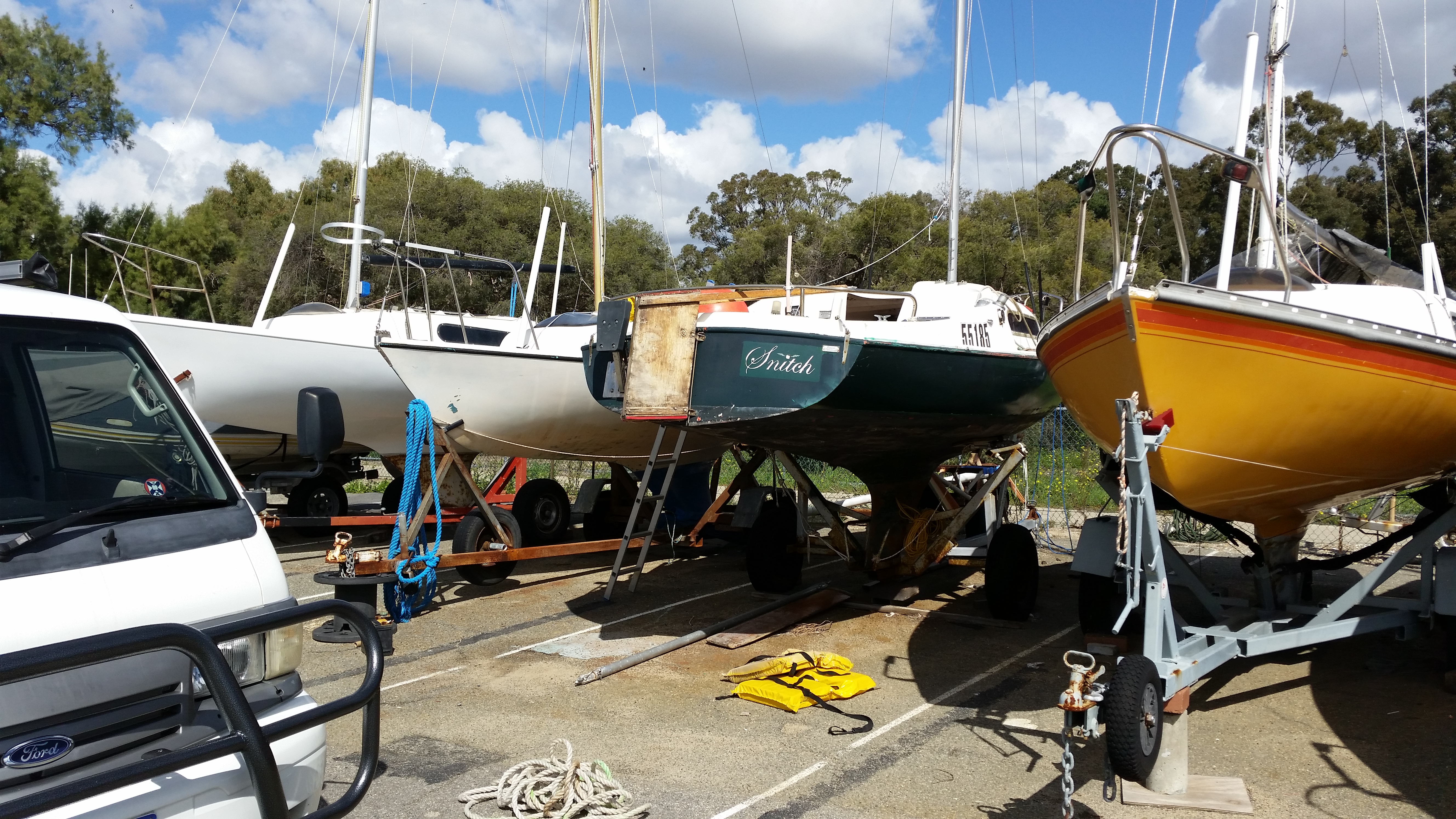 The good thing about Red Witches is that the mast will fit under the Freemantle Bridges without being lowered, affording easy access to Freemantle and beyond to Rottnest.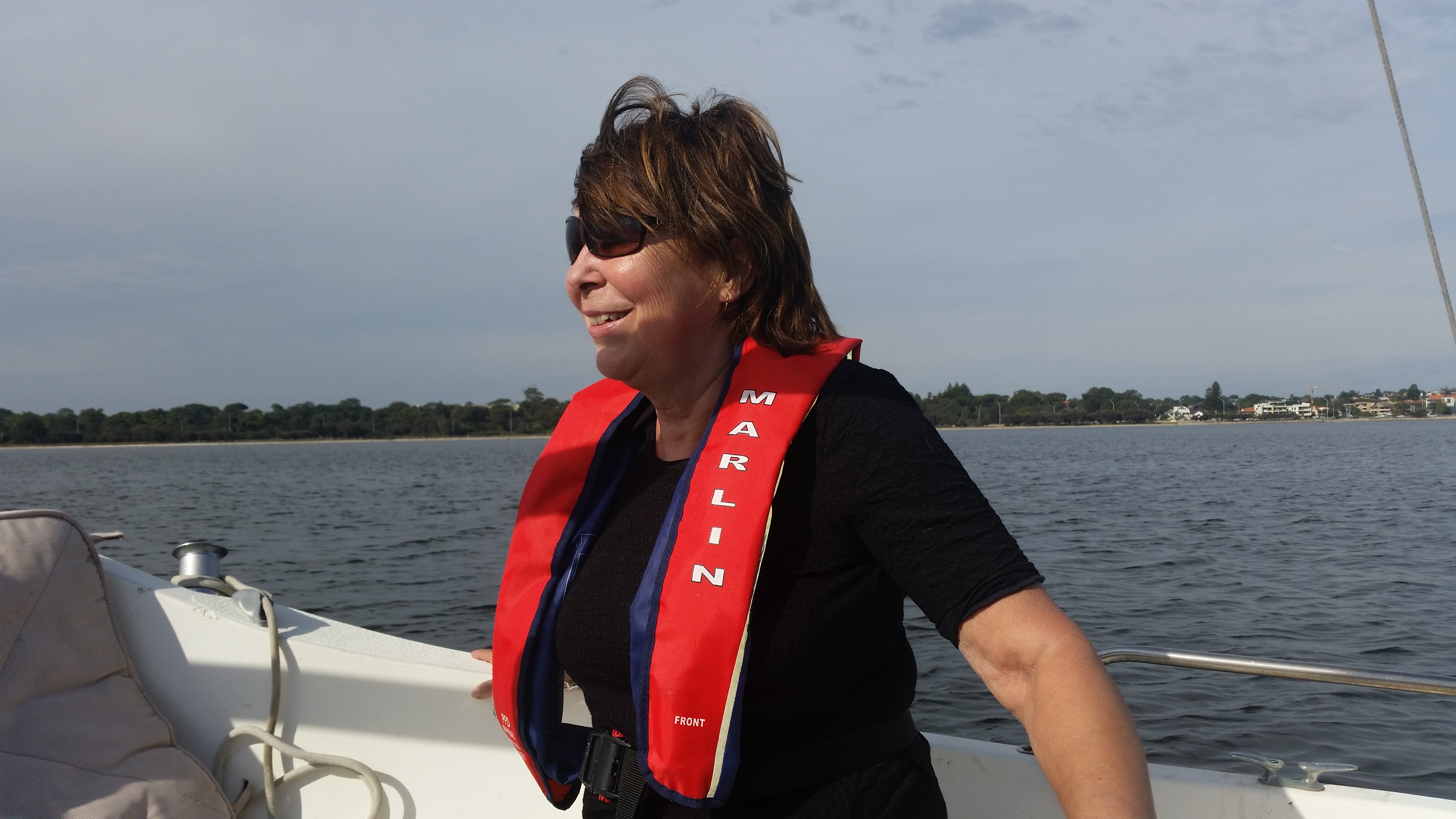 Babs, likes being on the river on Snitch.
Decided we needed a slightly bigger boat so in June 2019 purchased Insatiable, a space sailer 22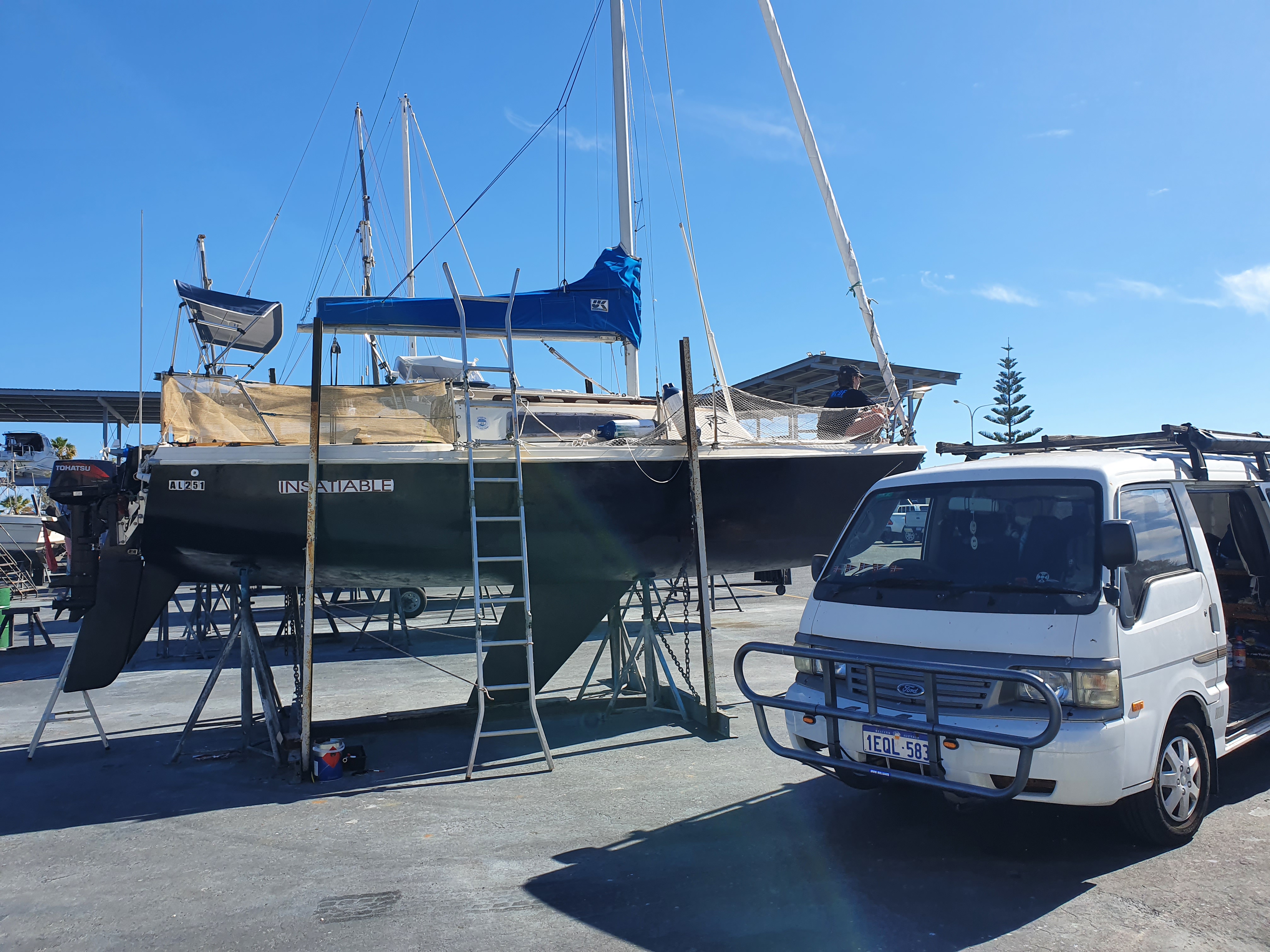 Decided we needed a bigger boat with more accommodation and more sea-kindly, so in August 2022, I purchased Triad II, a Far East Yachts Mariner 35 ketch. Boat on hard December 2022 below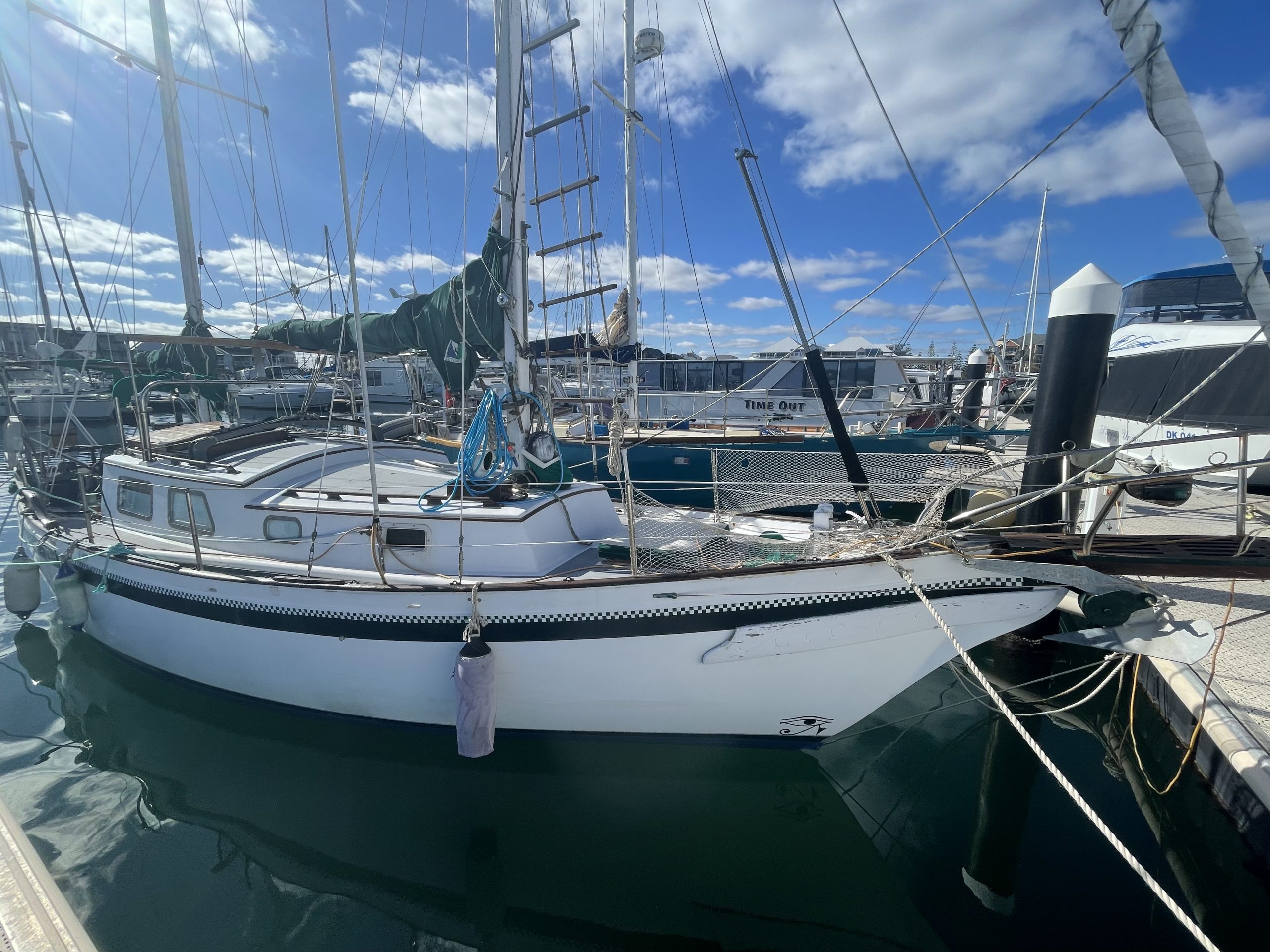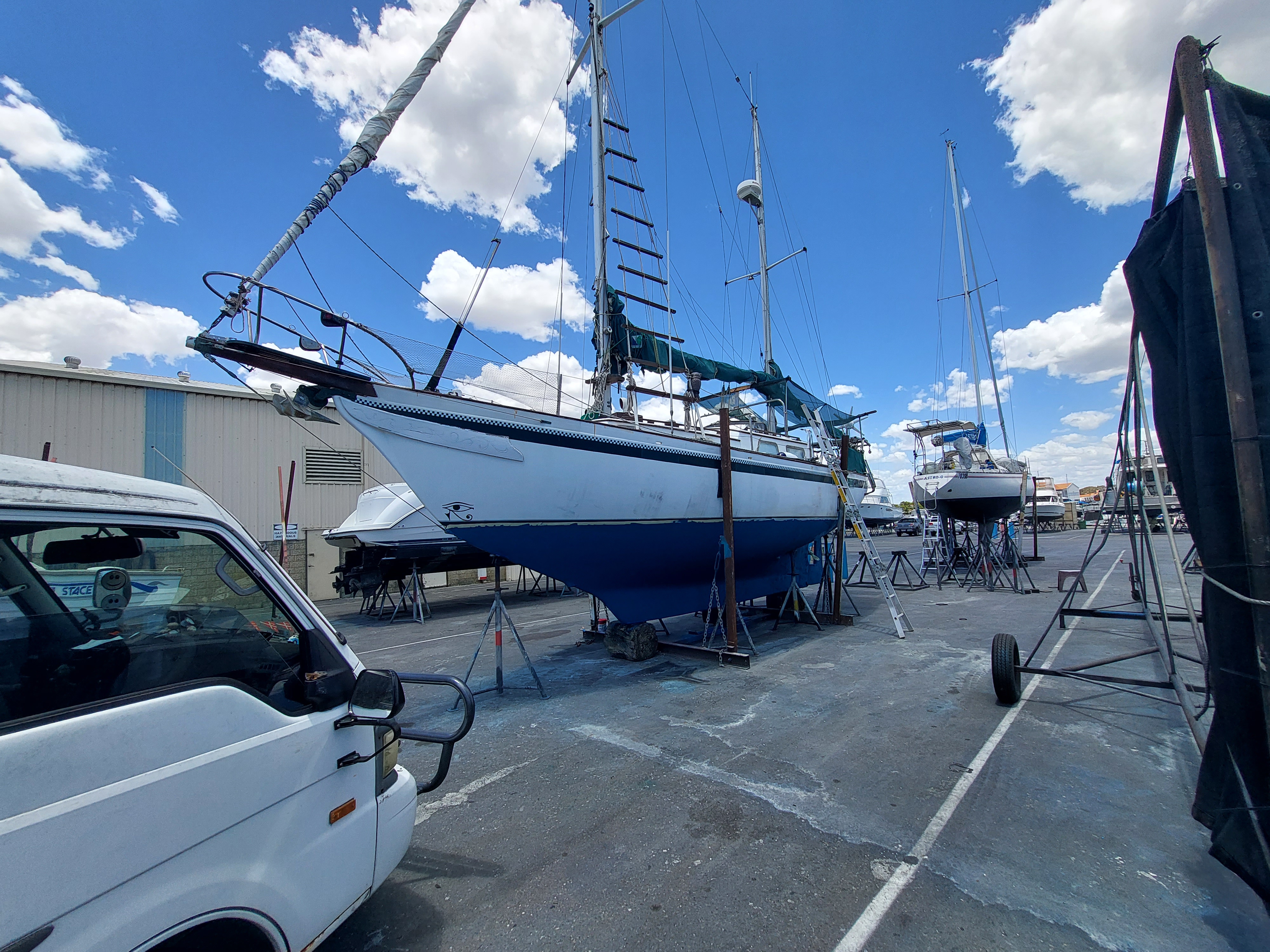 My Bike
An old Dawes with Reynolds 531 tubing and a Brooks saddle given to me by my grandfather when I was 12 years old. Recently fully refurbished with Shimano gear. The bike is 60-70 years old.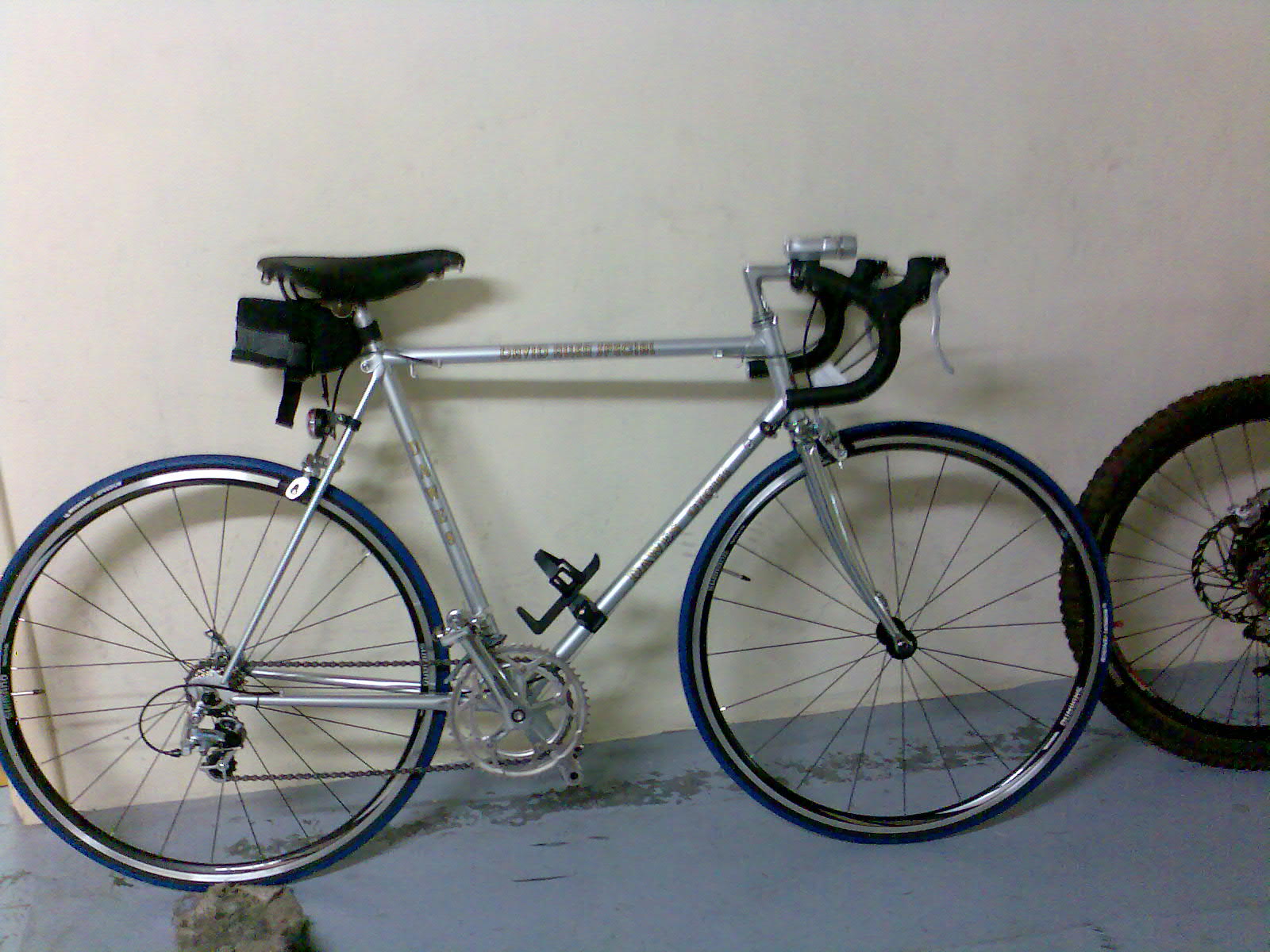 Things that go relatively quickly!
Motorbikes and cars.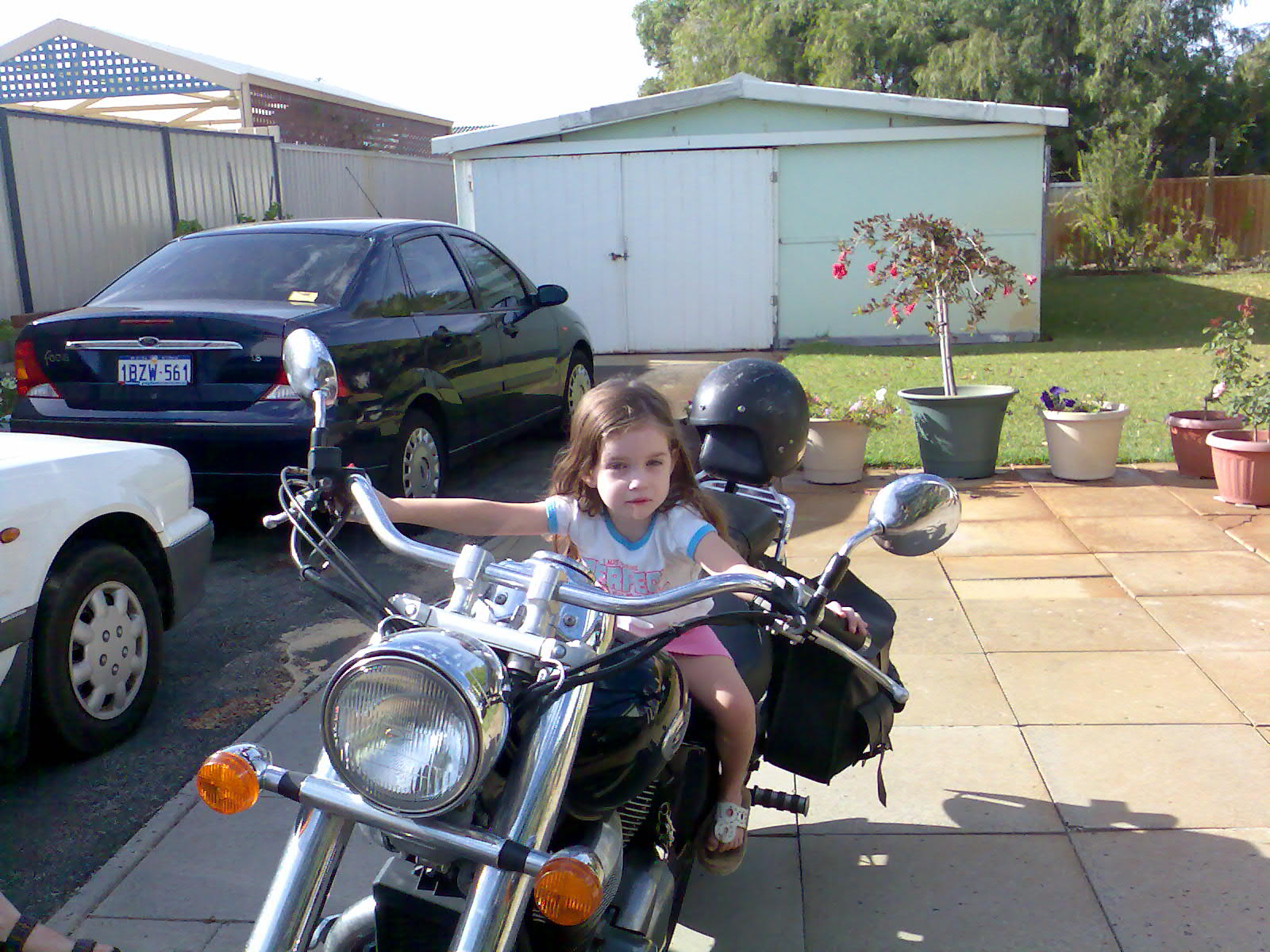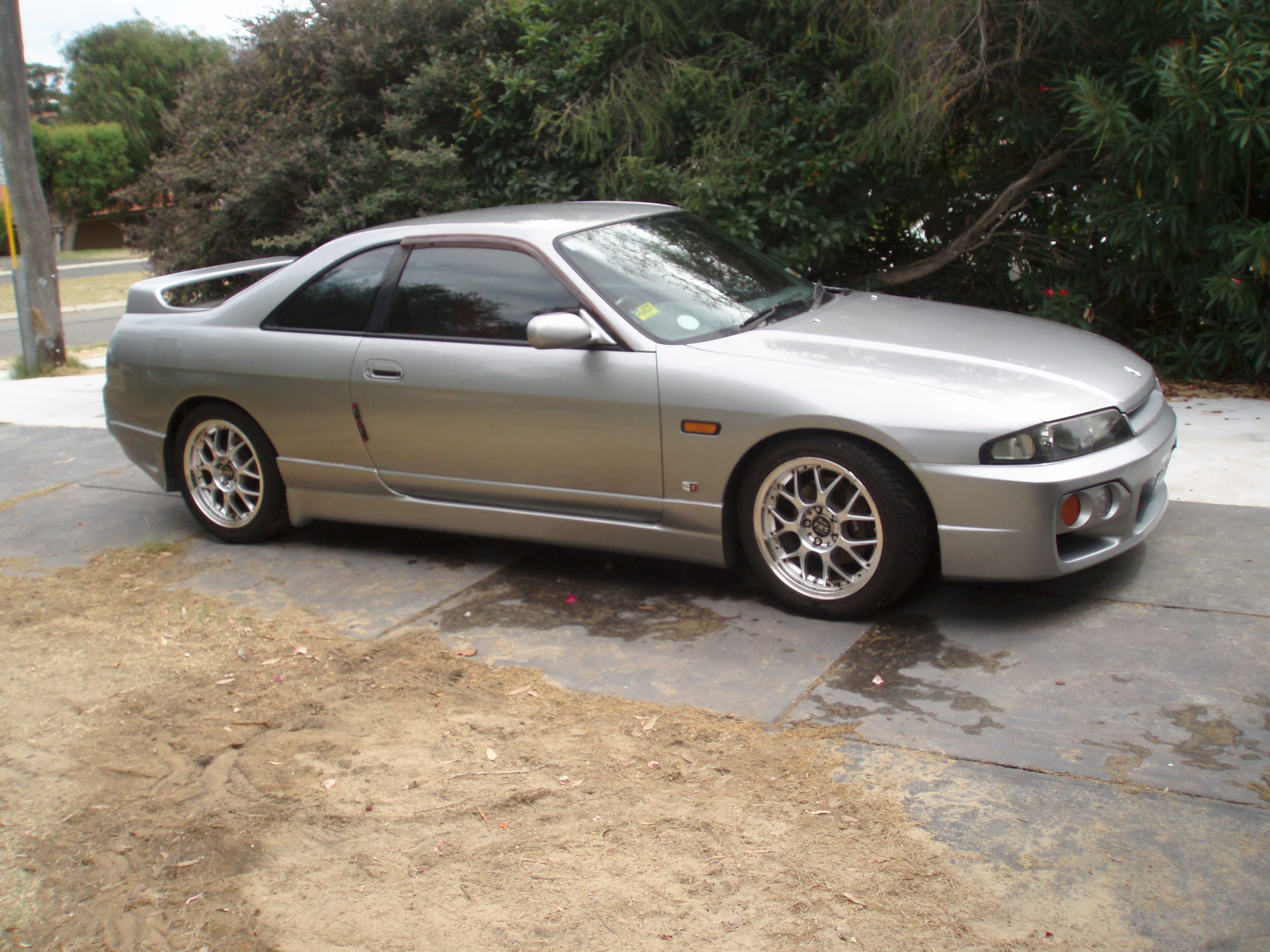 Honda 750 CC Shadow with a grandaughter aboard. 1996 Nissan Skyline R33, GTST (Sold sometime back)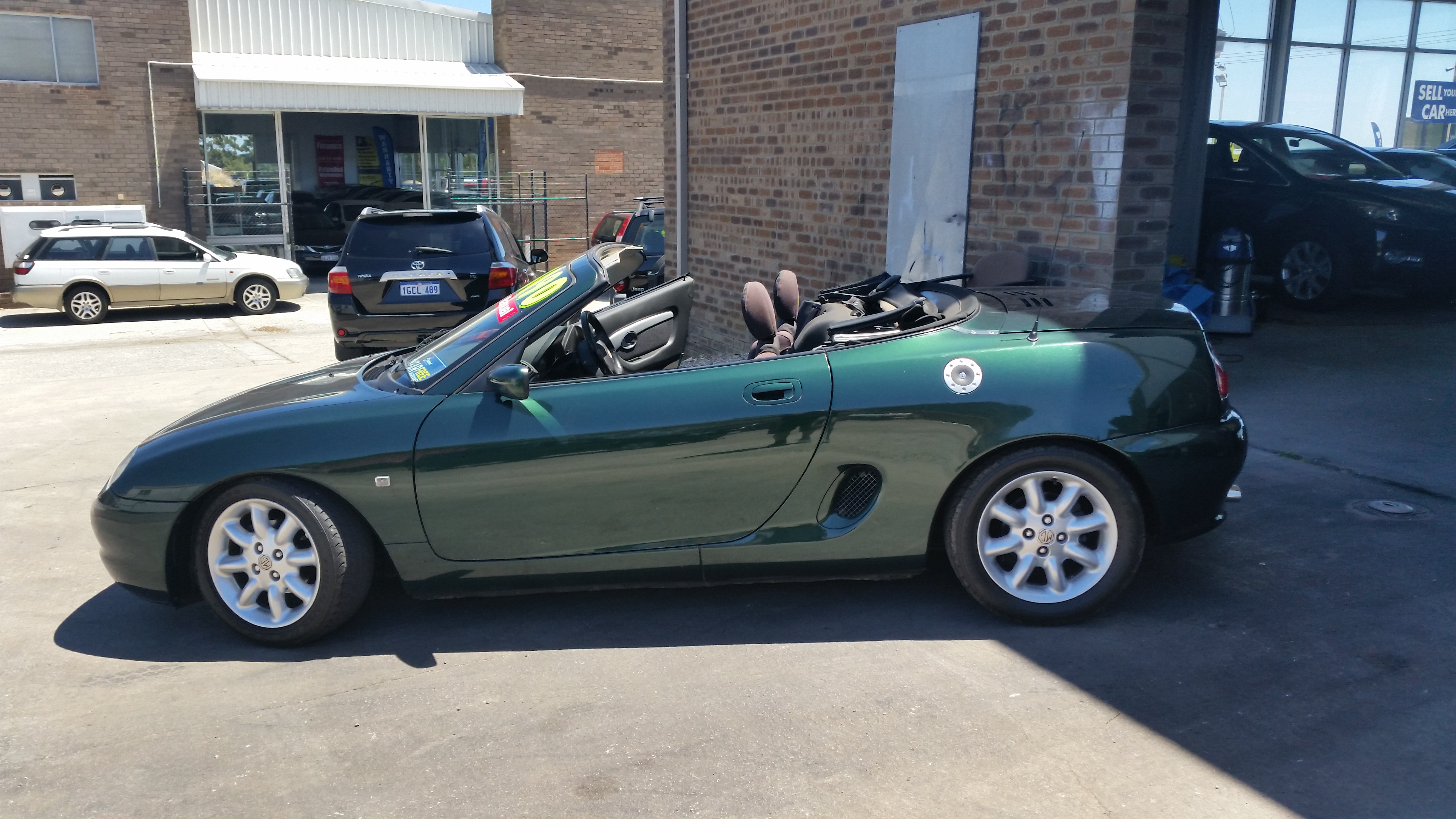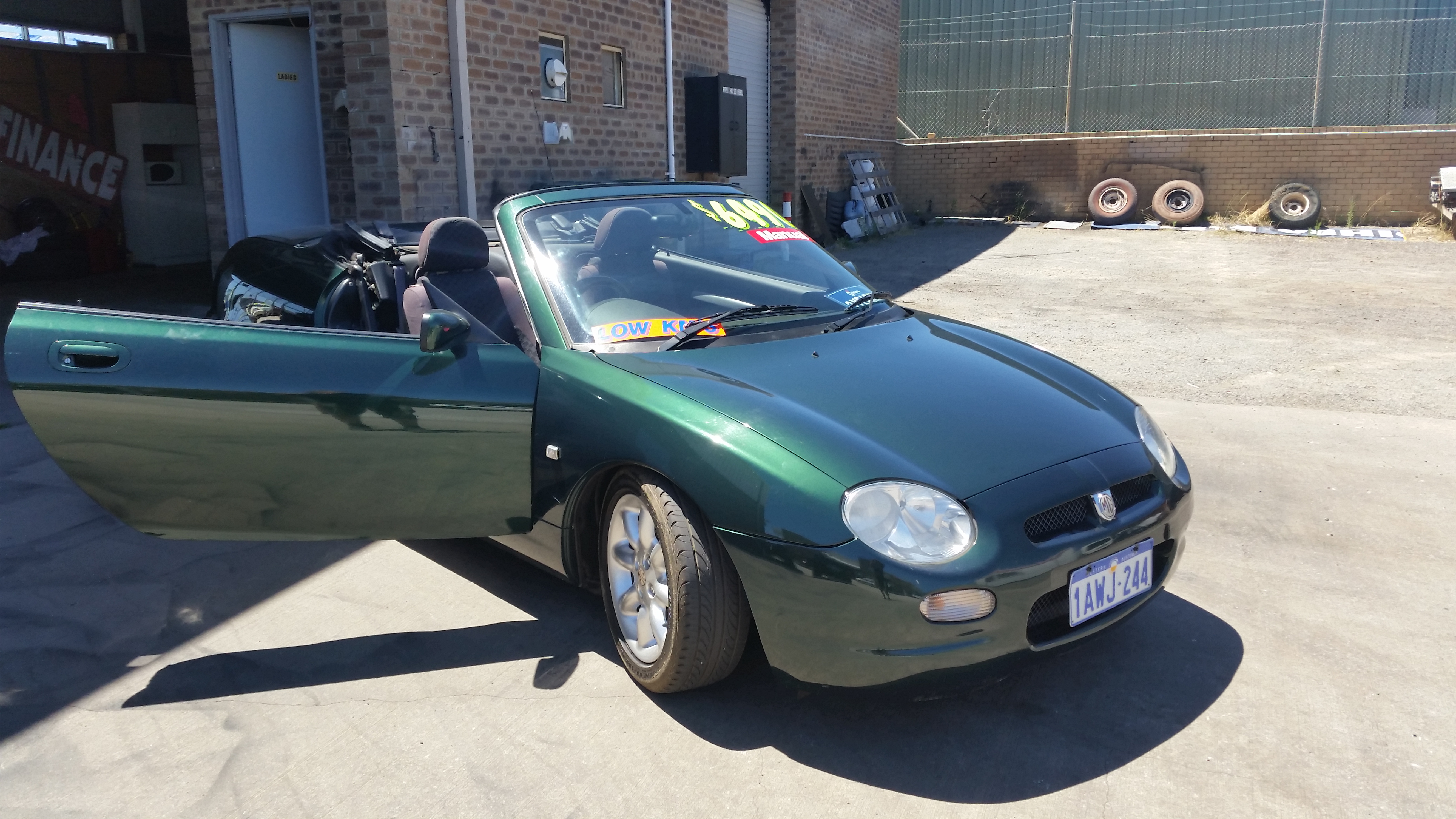 2001 MG F purchased February 2017. One of the last few models produced by Rover in the UK before it went bankrupt. Great fun! But has a tendency to overheat. After having the cylinder head replaced, new radiator, pipes and hoses in 2019 I decided to sell it.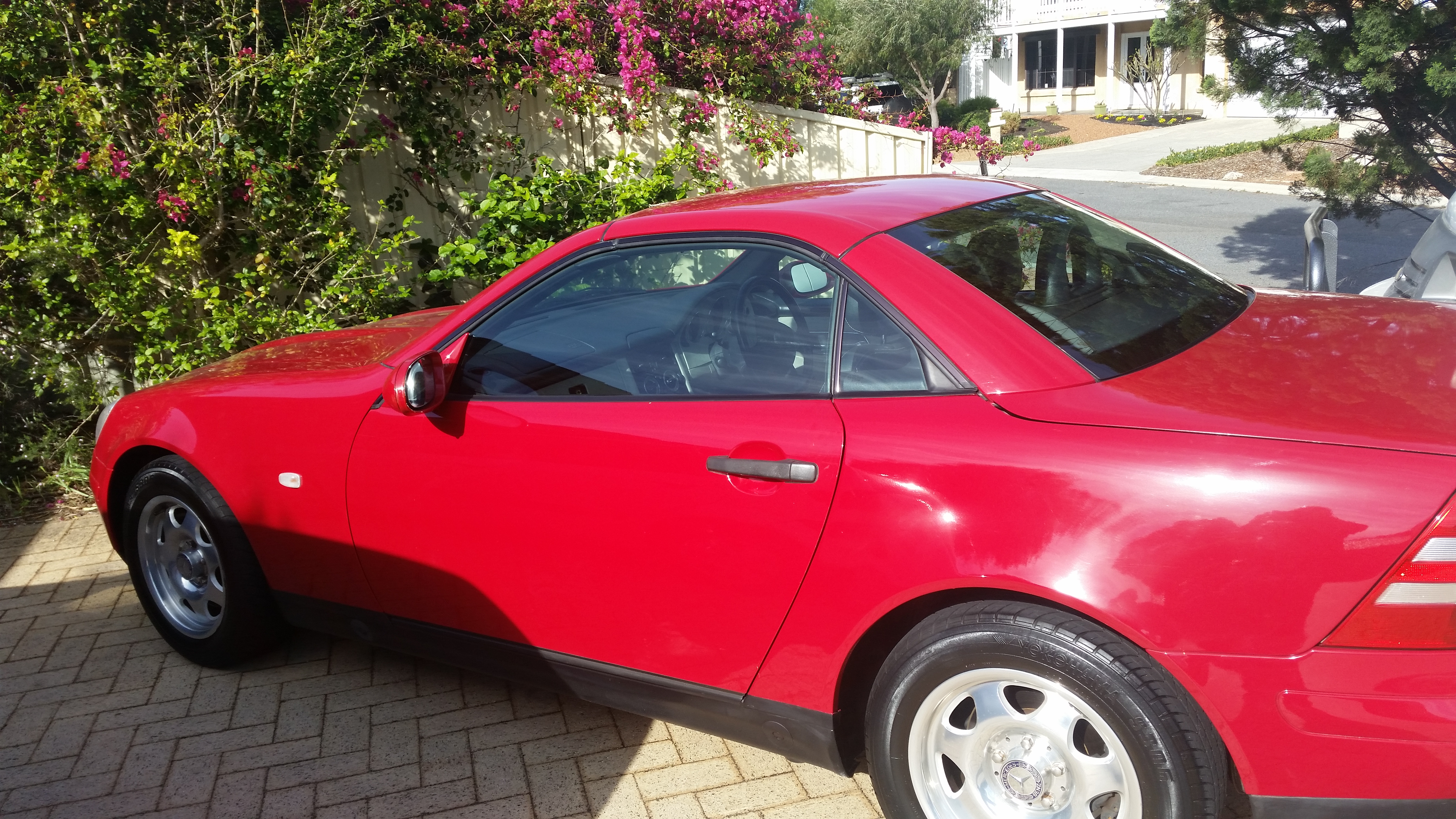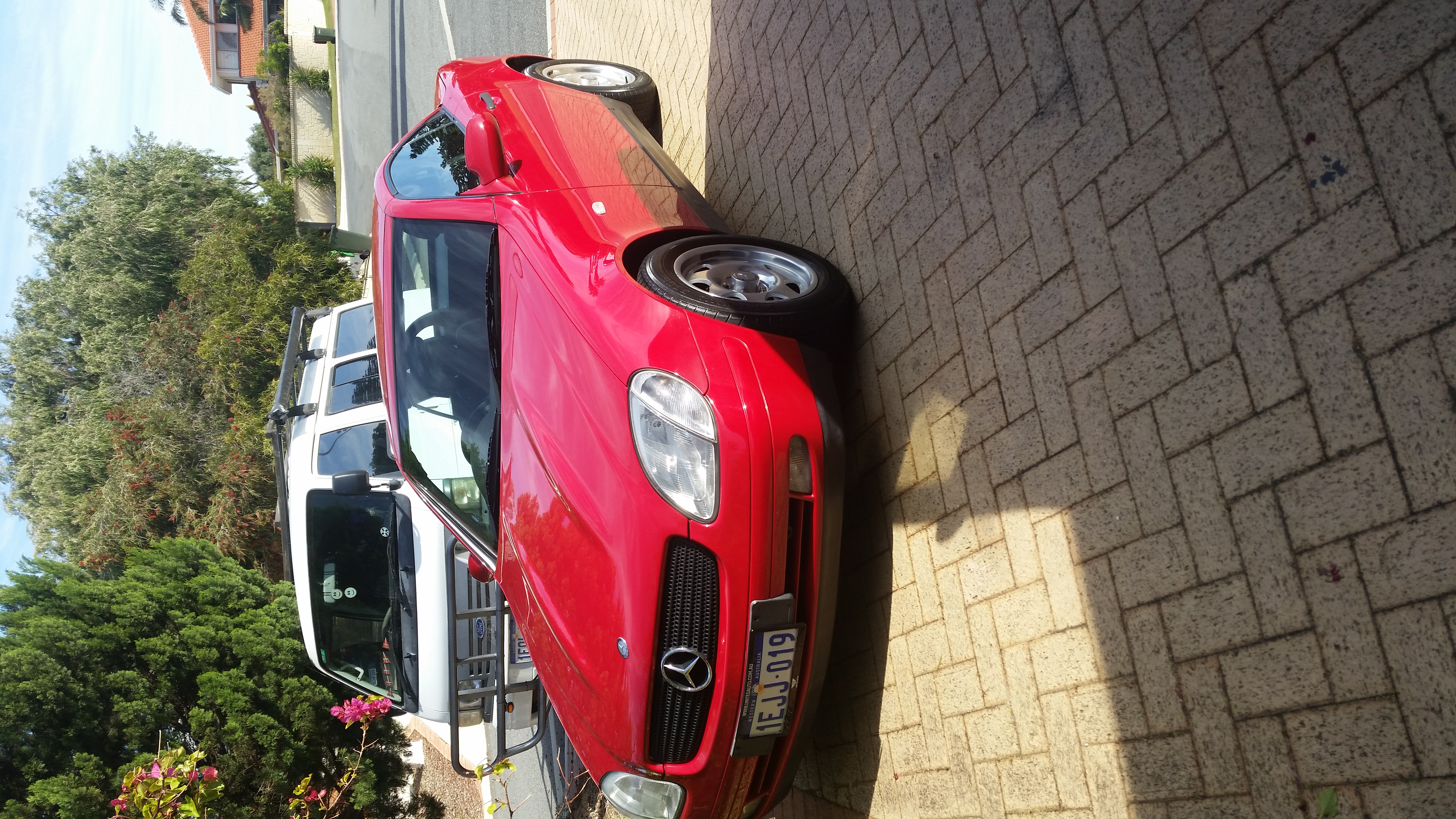 In October 2019 I purchased a 1998 Mercedes SLK 2000. Not as nippy as the M.G. but good for cruising with the top down and more reliable I hope!
Hill walking
Often spend some time walking on visits to the UK and Europe.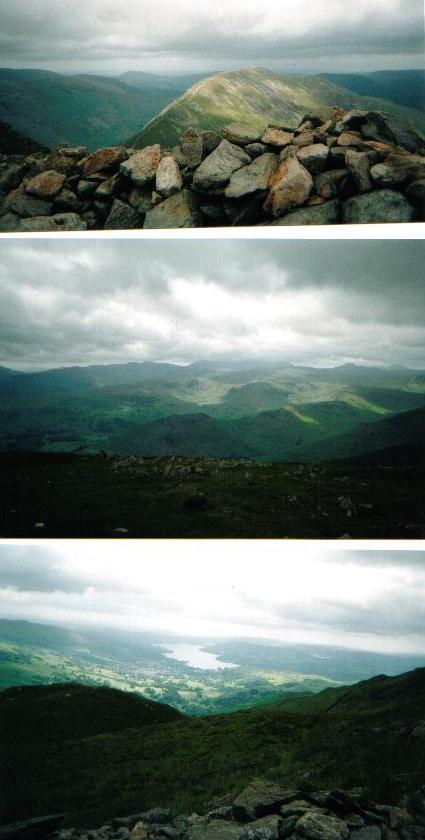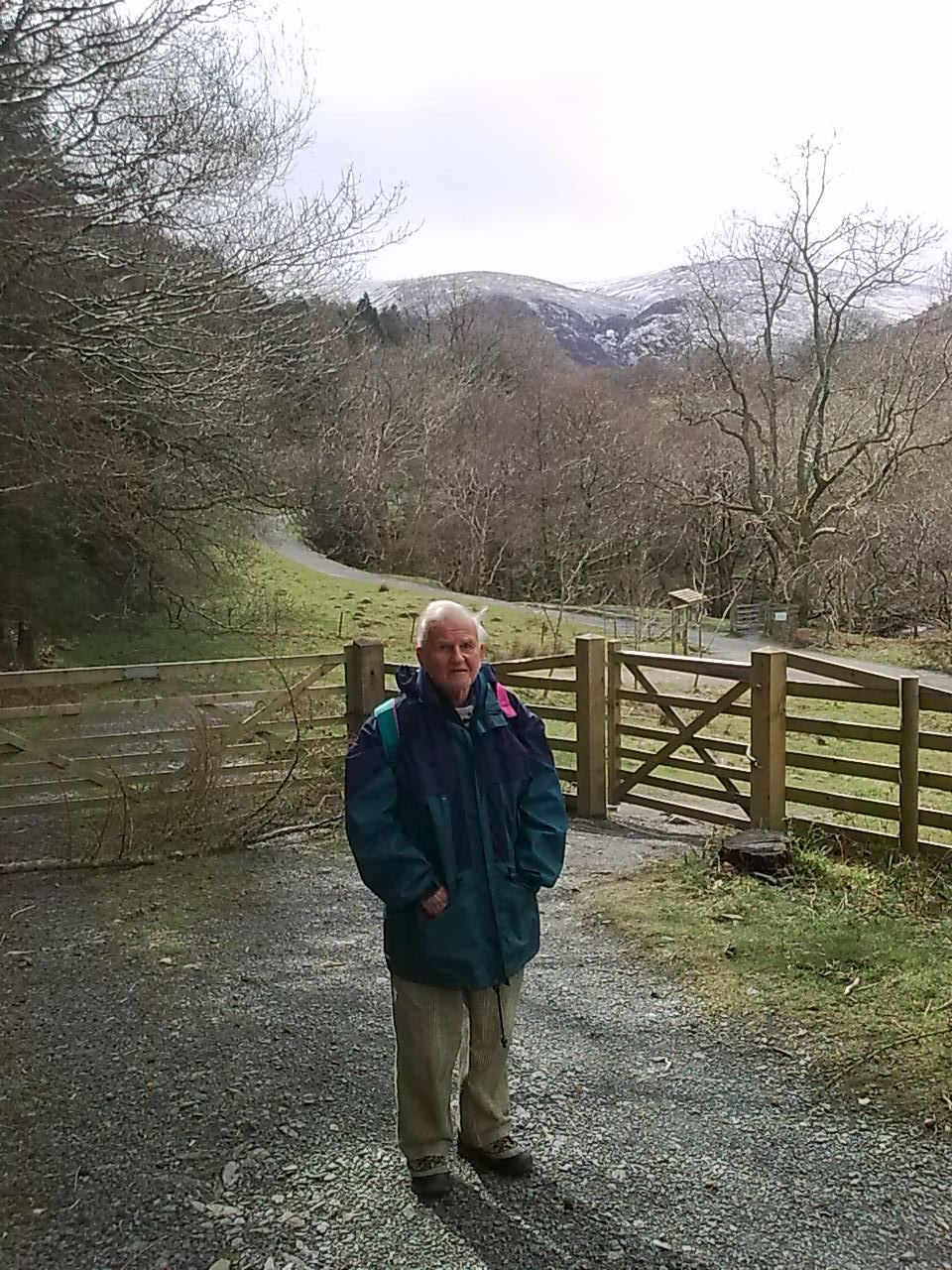 The English Lakes. My father in Wales (nearly 90!)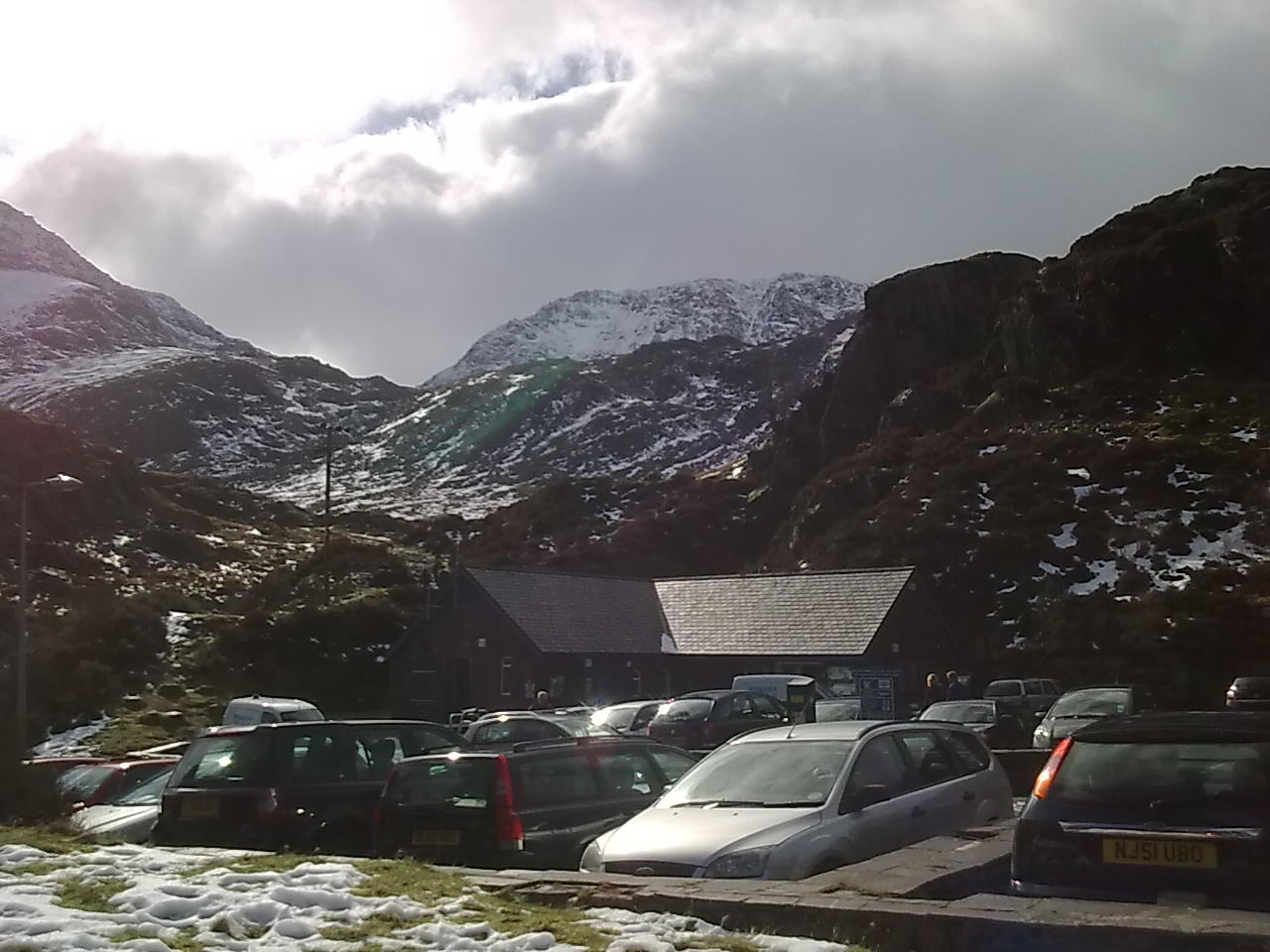 April 2010 in Snowdonia, North Wales.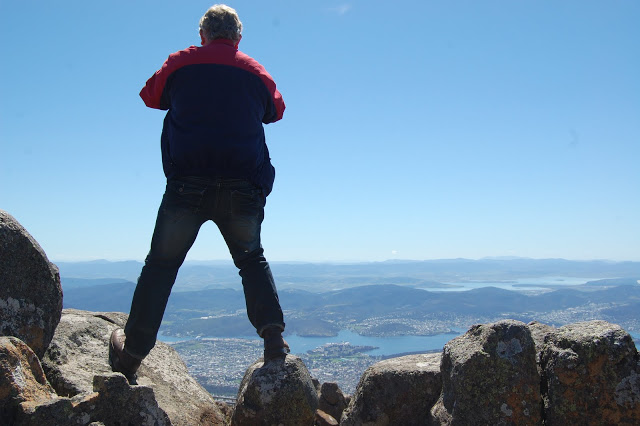 Mount Wellington, Hobart Tasmania. (November 2012, Photo courtesy of Sree)